Taiwo Adelu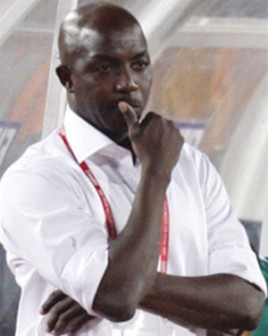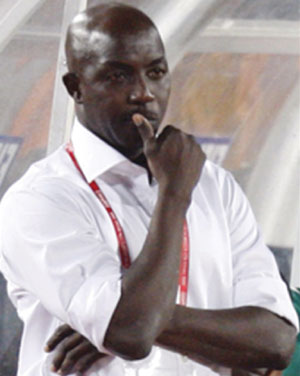 Soccer loving Nigerians, who watched the U-23 Africa Cup of Nations Senegal 2015 match between Nigeria's Dream Team IV against Mali Sunday night, have expressed their reservations on the seriousness of Samson Siasia and his boys to go far in the tournament.
The Nigerian narrowly beat their Malian counterparts 3-2 in a grudge encounter where Nigeria scored their three goals in the first half after which Mali made spirited efforts to reply with two quick goals in the second half.
Some Nigerians were not happy that Siasia and his team could allow Mali to rattle them with two second half goals in a match the U-23 Eagles had comfortable three goals before half time.
These Nigerians took to Twitter to express their disgust about the way the Eagles allowed the Malians narrow the scoreline.
Toryila Denen slammed Siasia and his boys for going to sleep after scoring the three goals. He wrote: "@thenff Please tell Siasia and his boys that a game of football is for 90 mins. You cannot score 3 goals in the first half and go to sleep."
Akinwumi Akerele said: "the team have been very lucky to still be ahead. The quality of football from the team is appalling."
Mr. Josh wrote @Dmanjoe that "the lazy super chickens scored 3 goals in a match? I guess Buhari will dash them all 1000 naira each."
Andy West warned Siasia to play the game than talking in the media. "Siasia should learn to talk less and play more. After boasting of going to thrash Mali, he was struggling to win."
Emmanuel Ekpiken wrote that something must have gone wrong with the team for allowing Mali to come back with two goals in the second half.
"There's total collapse of Siasia' team in the second 45 minutes. Maybe he altered his tactics and got it very wrong, " Ekpiken wrote.
Ogungbe Setonyon noted that "there are more works to be done on the Dream Team. We're outplayed by Mali, thank God we took our chances."
Ismaeel Aknitayo said that "good start but crappy ending. We thank God we won at last."
Onicha Azubike said though it was a good game, he believes that the Dream Team's loss of concentration in the course of the match was responsible for Mali's two goals. He, however, wants Nigeria to "do better in the next game."

Load more