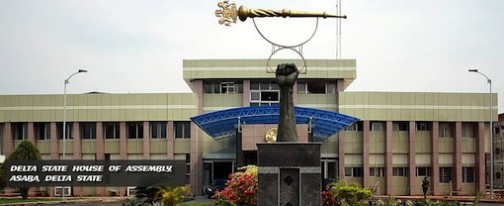 The Speaker, Delta State House of Assembly, Rt. Hon Monday Igbuya, on Tuesday described his victory at the Court of Appeal as triumph for the common man and for democracy.
He also described his victory as significant for the development of the state, particularly Sapele Constituency.
Appeal Court sitting in Benin City, Edo State, Tuesday upheld the ruling of the Election Petition Tribunal, Asaba which declared Igbuya winner of the 11 April, 2015 House of Assembly election for Sapele Constituency. The court also awarded cost of N100,000 against the petitioners.
The court said the petitioners failed to prove substantial non-compliance with the Electoral Act.
"The petitioners also failed to prove acts of irregularity and as such, the appeal must fail."
In a statement in Asaba, Igbuya not only praised the judiciary for dismissing Felix Anirah's case but said his election was a well-deserved mandate.
He thanked the people of Sapele for the confidence reposed on him.
"My confidence in the nation's judiciary is renewed. The court judgment went in my favour despite the speculation that the outcome will go in favour of my opponent whose party is at the centre".
Igbuya also described the 11 April election as the most transparent ever seen in the history of Sapele.
"God saw me through the challenging times of the electioneering process, the litigations that followed and of course my emergence as first Urhobo Speaker in Delta State," he said.
He urged the people to support him to succeed, especially as Speaker of the Sixth Assembly.
"I am grateful to the people of Sapele Constituency for the mandate as demonstrated in their overwhelming votes to the PDP in the April election," he said.
Igbuya while extending a hand of fellowship to his opponent and brother from Sapele, said now that the litigations are over, he should join him in the task of developing Sapele Constituency.
He said the victory would spur him to work harder to improve the welfare of the people of his constituency, adding that he is inspired by the victory at the Appeal court and promised to continue to serve the House of Assembly which he is the Speaker with the fear of God.
"I am grateful to God for this victory. He has never failed me. This is not just my victory but that of Sapele people."

Load more