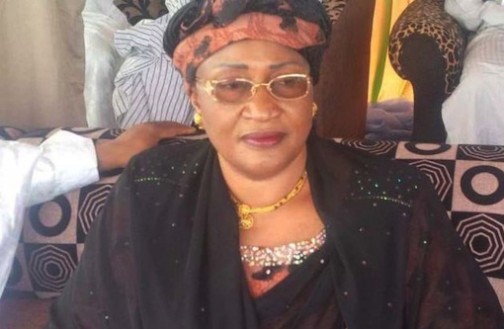 The Taraba State Coalition for True and Grassroots Democracy has declared support for the tribunal ruling that removed Governor Darius Ishaku and declared Senator Aisha Alhassan as governor of the state.
Secretary General of the organisation Abdulmumin Sangari, said in a statement that Taraba State cannot continue to be governed by "unpopular candidates".
"We need a governor who can take vibrant and independent decisions that will have direct bearing on the people. Therefore the tribunal judgment was a democratic proof of change and a lesson to impunity. From day one, we knew Hajiya Aisha would come back as the state governor. We have had various discussions with the people of the state at all levels and everybody is for 'Maman Taraba'," Sangari said.
He said the state has been grounded politically, economically, and culturally since its inception, hence the need to celebrate Aisha's coming as governor, adding that, her coming as the chief executive of the state will definitely usher in a new era of political paradigm shift.
He also urged the Inspector General of Police Mr. Solomon Arase to immediately deploy non-partisan police officers to Wukari and other hot-spots to stop those fermenting trouble over the ruling.
Also speaking, the Transition Monitoring Group (TMG) commended the ruling of the election petition tribunal. The TMG Chairman, Comrade Ibrahim Zikirullahi said that the organisation believes that the tribunal has spoken.
"Being a non partisan coalition, we urge those dissatisfied with the judicial outcome to seek further clarification through appealing in the interest of deepening democracy," Zikirullahi said.

Load more