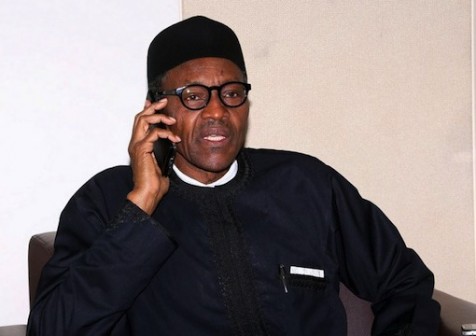 President Mohammed Buhari has urged the people of Bayelsa to vote for the All Progressives Congress (APC), in the Dec. 5 governorship election.
Buhari, represented by his Vice President Yemi Osinbajo, made the call on Tuesday at the grand finale of the APC Campaign for the election.
He assured that the party would create jobs for Nigerians.
He said the party would ensure good governance, peace, infrastructure development and offer a new era for the people of Bayelsa.
"In Bayelsa, Sylva is the new era for peace and prosperity; this is the time to change Bayelsa, this is the time to pave way for job creation, security and development.
"I urge you to do the right thing on the Election Day; this is time to vote out under-development; let us move from the Peoples Democratic Party to APC.
"On the Election Day, go out and cast your vote for the change that you need", he said.
The former governor of Bayelsa, Timipre Sylva, who is APC's candidate, restated his readiness to move the state forward if elected, saying that he would diversify and deepen the state's economy.
"We have campaigned from community to community and I have promised my people that youth empowerment and job creation will be my priority.
"APC does not stand for darkness, backwardness and under-development; I promise you once again that when I emerge as governor, I will also strengthen the state's workforce", Sylva said.
Chief John Oyegun, APC's National Chairman, urged the people to vote for the party that would guarantee development for Bayelsa.
"APC is the party that will take Bayelsa to the Promise Land, vote for the party and be free from darkness and backwardness", Oyegun said.

Load more