Abiodun Onafuye/Abeokuta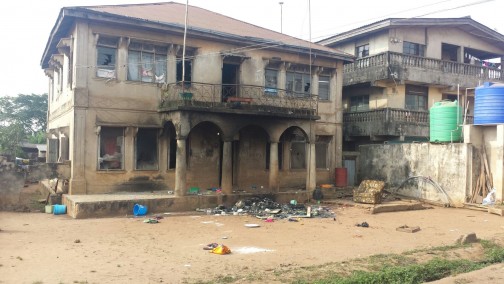 A young man in his late 30s, Saheed Bamiro, was Wednesday morning shot dead by a policeman, simply identified as Kabiru for resisting arrest in Ijebu Ode, Ogun State, western Nigeria.
The deceased, who was a commwercial motorcycle rider popularly called Okada rider, and also issues tickets to riders in Ijebu Ode was a native of Ijebu Igbo in Ijebu North local government area of the state.
Sources said the late Bamiro's neighbour, simply called Iyabo, had gone to the police station to report him over an issue and when Kabiru the policeman came to arrest him with handcuffs, he resisted and in the ensuing argument, the policeman shot him and he died on the spot.
The incident occurred at 71, Olukoku street, near a filling station in Ijebu Ode.
Narrating the incident to our correspondent, the Chairman of the Vigilante Service of Ogun State, VSO, Comrade Yemi Ijaoba Odukoya said the corpse of Bamiro has been deposited at the state mortuary, Omo-Owo area in Ijebu Ode.
According to him, "I received a distress call from some elders in the area and when I rushed there, I met the bleeding man at the scene of the incident.
"We tried to see if the man could be revived but he had died immediately he was shot. I took his remains to the state mortuary.
"What I was told was that he had a longstanding quarrel with one of his neighbours, identified as Iyabo and the woman had gone to the police station to inform them that the man was around and a police officer was asked to accompany her to arrest the man.
"It was in the course of getting the man arrested and handcuffed that he resisted and the police was said to have shot him in the head and he died immediately.
"I have put a call across to the Area Commander at Igbeba and what I was told was that the policeman has been arrested and detained for further interrogation," the VSO boss explained.
Saheed Bamiro is survived by a wife, Seun and three young kids.

Load more