Kazeem Ugbodaga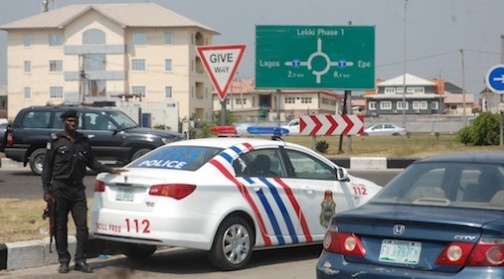 Traditional rulers in Lagos, western Nigeria, have called on the police to judiciously utilize the N4.7 billion security equipment provided for the police force by Governor Akinwunmi Ambode.
They also saluted Ambode for providing the equipment in the midst of rising crime wave in the state and said the police have no excuse not to perform.
Speaking in Lagos at a forum, the Obanikoro of Lagos, Chief Adesoji Adeniji, commended the Governor for taking the initiative to equip the police, adding that the development was a fulfilment of his promise on security.
"The present condition in the state now warrants a tough person to handle the security and my feeling is that the people who are going to make use of the equipment, who will enforce the laws, I mean our police and other security agencies must make good use of the equipment. I want them to strictly enforce the law and anyone that violates the law should be made to face the music squarely," Adeniji said.
Also speaking, the Opeoluwa of Lagos, Chief Lateef Aderibigbe Ajose thanked the Governor for responding to the concerns of the people on the security situation, stressing that the development was a sign of more good things to come from the present administration.
"I particularly like to appreciate the fact that the intervention of the Governor was very timely. The development is an eloquent testimony to the fact that the government of the day is responsive and I like to urge the people of the state to support Governor Ambode so that he will succeed in his efforts to move the state forward.
"The equipment bought are for our security and I want to passionately plead with the Nigerian Police to manage and maintain the equipment very well because lack of maintenance culture has always been a major problem," he said.
Ajose, however, appealed for more police presence across the metropolis so as to swiftly respond to any distress call from residents.

Load more