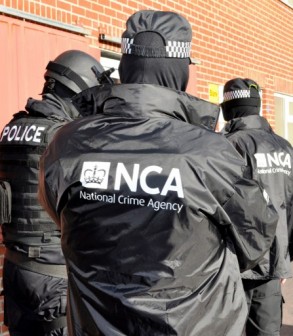 The office of the National Security Adviser (NSA) was on Friday advised to establish a National Cybercrime Advisory Council to combat cybercrimes in the country.
This was part of the recommendations given at the end of a 3-day workshop organised in Abuja by the Commonwealth Telecommunications Organisation (CTO) in collaboration with the Ministry of Communications.
The News Agency of Nigeria (NAN) reports that the workshop is tagged: ''Commonwealth National Cyber Crime Workshop 2015".
According to Mr Abbas Babagana of the Ministry of Communications, who presented the recommendations, there is need to inaugurate and operationalise the national cybercrime advisory council.
"This should be done as a matter of urgency to facilitate and expedite the process of implementation of the cyber security policy and strategy.
"Apart from inaugurating the council, the membership of the council should be expanded to align with the National Cyber Security Policy and Strategy provisions.
The council's inauguration will go a long way in focusing the efforts of agencies and organisations toward fighting cybercrimes, '' he said.
Babagana said that the workshop also called for an inter-agency cooperation and synergy among security agencies to hasten the pace of investigations and uncoordinated prosecutions.
This, according to the recommendation, will build and develop trust among the agencies.
"Having also a centralised, robust and regularly updated database of persons with criminal records and those that have been convicted will go a long way in assisting agencies in their investigations.
"All security agencies could tap into such database when the need arises; this will also enhance information sharing amongst agencies," he said.
He said that the training and re-training of security agents and relevant staff of Ministries, Departments and Agencies (MDAs) on ICT tools and specialised digital forensics and analysis was also recommended.
"The enactment of Data Protection Law, the critical National Infrastructure Protection Law and any other relevant laws will enhance the fight against cybercrime," he said.
In his closing remarks, Mr Adebayo Shittu, the Minister of Communications, said that the government would make use of the recommendations to build the bedrock of future policy amendments and strategy reviews.
"This is something that is globally recognised and CTO, in supporting, has actually complied with global standards that prescribe multi-stakeholder approach, especially in tackling cybercrimes.
"We all know that no country, no organisation and no individual exist in isolation; we are connected by the space.
"To increase the GDP in our various countries, we need to also collaborate in keeping this space, not just to do business, but to also raise our kids in a healthy manner,'' said Shittu.

Load more