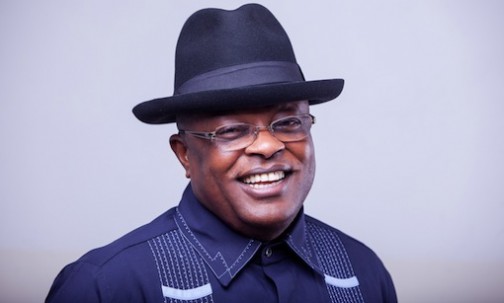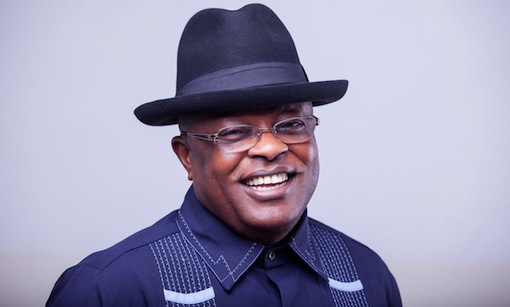 Gov. Dave Umahi of Ebonyi said the state government would negotiation with the Ibeto Group of Companies to revitalise the moribund Nigerian Cement Company (NIGERCEM), Nkalagu.
Umahi made the disclosure on Friday in Abakaliki at the inauguration of the reconstruction of the 15.5 km Umuhuali-Nkalagu-NIGERCEM road which links Ehamufu in Enugu state.
According to the governor, the chairman of state committee on cement production has been given up till Dec. 7 to conclude all negotiations with Ibeto Group.
"This will be followed by the signing of the necessary agreements which will protect the rights of the indigenes, host local government area and the state government.
"We will not accept any negotiation that will not cover the revitilisation of NIGERCEM, because it will extend to the schools, hospitals and other infrastructure in the vicinity," he said.
The governor directed the LGA caretaker chairmen in the central senatorial zone to be involved in the supervision of the road and report daily on the progress of work to him.
"You should also ensure that four engineers (three civil and one mechanical) are attached to the contractor – China Zunghaoi – to get the necessary experience and establish themselves," he said.
The governor, who also inaugurated the multimillion naira, 23.7km Hillto/Nwofe/Agbaja road, noted that the reconstruction was to honour the speaker of the state House of Assembly for his support to the executive arm of government.
"We also want to honour Izzi people who gave us large percentage of votes during the elections despite several distractions," he said.
He urged the people to cooperate with the contractor to ensure that the road was completed on time while meeting all stipulated standards.
The state's Commissioner for Works, Mr Fidelis Nweze, noted that the Umuhuali-Nkalagu road received government's attention 52 years ago, leading to establishment of NIGERCEM company.
"The road also connects Ebonyi to Enugu and the Northern parts of the country. Its deplorable condition has greatly affected business and social activities in the area," he said.
The commissioner also noted that the Hilltop-Nwofe road had not received any government's attention for many decades now.
"The state governor should be highly commended for reconstructing this road as I will enhance the economic and social wellbeing of the people and generally develop the state," he said.
The governor also inaugurated the reconstruction of the 23.5km Amasairi-Okposi-Uburu road as all the roads cut across the three senatorial zones of the state.
He also inspected the rehabilitation of the Abakaliki-Afikpo federal highway failed portion being undertaken by the state government, among other roads across the state.
The News Agency of Nigeria (NAN) reports that the foremost cement company in the country became moribund since 2005 leading to the cannibalisation of its facilities.
The situation also led to the death and displacement of several staff due to accumulation of owed entitlements

Load more