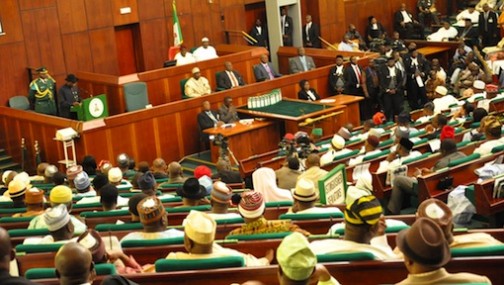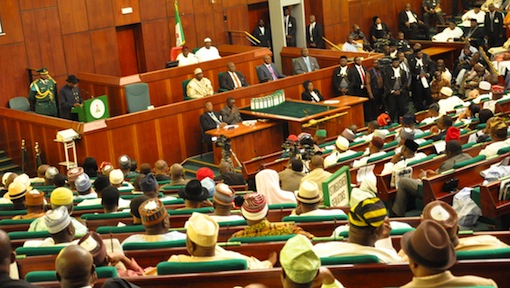 My people, My People! Seven days in Nigeria make one weak. In Nigeria we are accustomed to madness, like Prof. Chinedu Nebo said, approximately 64 million Nigerians, that is one-third of our populace have madness in them. But happenings this week, it appears, is more than I bargained for and I was mentally un-(st)-able to pick on a singular topic, as my mind vacillates like the binge shopper on a Black Friday. I have managed to keep up with all the madness and let's hope we can make commonsense.
The Senator Bala Ibn Na'Allah's proposed "Act to Prohibit Frivolous Petitions and Other Related Matters", christened the Anti-Social Media Bill by Nigerians is one of those issues that is unrivalled by any other idea that poses a threat to my sanity.
For the sake of those unacquainted with the details of the proposal, the bill on one hand, seeks to clampdown on "anyone who intentionally propagates false information that could threaten the security of the country or that is capable of inciting the general public against the government through electronic message."
On the other hand, it proposes "to criminalize anyone disseminating via text message, Twitter, WhatsApp, or any other form of social media an "abusive statement" intending to "set the public against any person and group of persons, an institution of government or such other bodies established by law".
There are two arguments: proponents of the bill hold the view that false information especially inciting ones that tend to malign a person, assassinate character and provoke physical or verbal assaults on a person should be dealt with. I agree.
But this argument does not hold water considering our unique circumstances and is betrayed by the letters of the text. Can I dare ask; on what criteria is the intentionality of a falsehood and its carrier adjudged or determined? What would be interpreted as an abusive statement? Assuming I said 'the dress sense of the sponsor of this bill is as that of a pig'; would this be considered abusive? He might think of pigs in terms of dirty, while I may mean pigs in terms of being smart – as they have been scientifically proven to be more cognitive than dogs, chimpanzees and 3-year-old babies!
But there are bigger issues than context and interpretation, which is food for the lawyers. I am concerned that my country's Senate has allowed a very backward bill to scale through to a second reading. The Senate President even reinstated his commitment to the bill – what a shame! One of my grouses with this bill is the fact that it does not take cognizance of the social media plague called the "Anonymous". Through the aid of Agent Anonymous, all forms of evil one can imagine – has been allowed to happen unhindered – from terrorist groups like ISIS to Sexual predators and Blackmailers. Anonymity poses a far bigger threat to our cyber rights as citizens and the government by extension. My believe is this: if those regressive elements at the senate backing this bill had kick started their subterranean plot with the term Anonymous, there is a chance that they might have garnered public support.
Even the more policed state of Russia was clear about its own social media-targeted laws, such which outlawed Anonymous blogging and required moderately popular bloggers to register their identities with the government. This may have scaled through given the situation of our National Security.
The Chinese version of the law which is closer to the Nigerian one than any other, safe for substituting Twitter and Facebook with Weibo and Renren; It holds that if 'online rumours' that cause protests or have bad international effect get up to 5,000 views or reposted more than 500 times (500 views or 50 Retweets in Nigerian Context), the posters may attract up to a 3-year jail sentence. One can imagine the kind of prisons that will house people like Omojuwa, Ogunlesi, Ohimai, Akaebube, Iamtenseven, Muktar Dan'Iyan, Abang Mercy, Blossom Nnodim, Favour Afolabi, Nura Alkali, Maryam Shetty among others.
The punitive measures prescribed by the anti-social media bill just seems to magnify the already huge joke this has become. I read that Social Media users who contravene the provisions of the proposed bill are liable to seven years imprisonment or a N5,000,000 or $20,000 fine. This proposal is unforgivably cringe-worthy, given that this same country issued a sentence of 3 years imprisonment or a N250,000 ($1,250) fine to a N32.5bn pension fund thief or where someone pronounced guilty of manslaughter obtained judgment and let off the hook for N100,000 ($500) fine. This joke must stop.
If our government cannot stop obsessing over Social Media, there are bigger issues they can champion in my opinion. One is the issue of Intellectual Property; the world has gone digital in many ways and I believe that digital content theft should be treated like theft of physical assets and penalized. As our beloved former President Goodluck Jonathan said, 'Thief is Thief, Ole is Ole' – digital or traditional. Another issue is privacy of persons and privacy of personal data shared over Social Media with more probe into authorizations and permissions. The government can also wade into the ills of cyber bullying and harassment. A cyber bully can be worse than a physical bully as my listening to Monica Lewinsky's TED talk on the subject had me feeling inconsolable.
We can say for sure that the bill presented by the Senator is motivated in the interest of self and the status quo. Lest they forget, yesterday's power holders are today's opposition. Hashtag or not, this bill cannot stand; there are some good heads in the Senate. This means the government has only one option – It has to be genuinely social – be willing to listen than to talk. The customer is always right.
The United Kingdom has an E-petitions portal for her citizens while in Nigeria we have a wooden suggestion box for the Senate President. Someone should tell me it is not because our Senators hate Social Media. Someone should kindly place this article somewhere in there.
Seriously speaking, a country whose leaders listen and reply will rarely have its citizens Occupy. This is the shame of Africa and the developing world where Twitter has been forced to play god – bringing our leaders to knees.
Finally, I sincerely hope at least one Senator from Lagos will not support this bill. We need a sane person to lead the rest to Yaba left.

Load more