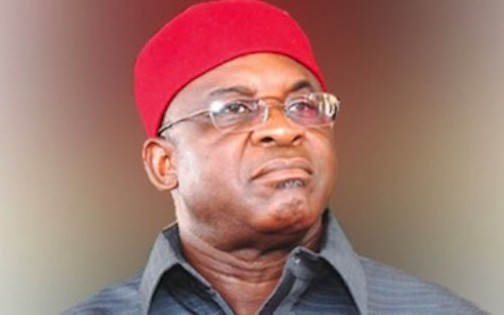 Mr James Oche, Senior Special Assistant (SSA) on New Media to former Senate President David Mark, has denied an allegation involving Mark in the controversial 2.1 billion dollar arms contract.
Oche made the denial in a statement made available to the News Agency of Nigeria (NAN) on Saturday in Abuja.
Oche said his attention had been drawn to online media reports that Mark allegedly got a share from the said contract from the office of the former National Security Adviser (NSA), retired Col. Sambo Dasuki.
According to him, contrary to an article circulated by "a certain'' Abdulmalik Sulaiman, of no known address, Mark had no link to the controversial contract.
"I would have ordinarily ignored this without elevating the tissues of lies with a dignified response but for the plethora of enquiries on the matter.
"For the avoidance of doubt, our leader is not a contractor and did not head any contract awarding institution. He neither got a contract for the said sum of 10.7 billion naira, nor did any of his relations.
"We condemn in no unmistakable terms this unwarranted and unprovoked attack on Sen. Mark for no just cause,'' Oche said.
Oche said that no amount of orchestrated scandal, blackmail and distortions of facts could diminish Idoma peoples' resolve to vote for Senator Mark.
"We state without any iota of doubt that any day, any time, our leader, Sen. Mark remains the rallying point for the Idoma nation, they will vote for him any day.
"We are not deterred by this unabating and truly mischievous and unwarranted assault on our leader. It only strengthens our resolve that our leader is the icon and iroko that shields the Idoma nation.
"We cannot be cowed by the barrage of conspiracy. We shall march on to victory with our leader. We challenge the promoters of this conspiracy to come up with evidence of their allegations,'' he said.

Load more