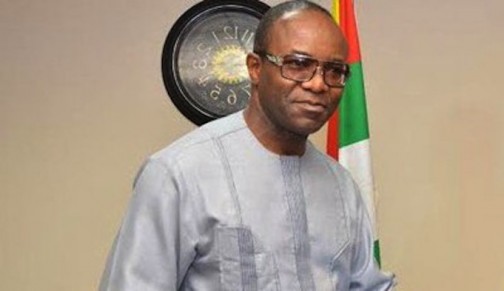 Dr Ibe Kachikwu, the President, Organisation of Petroleum Exporting Countries (OPEC), says the demand for OPEC crude is expected to rise by 1.2 million barrels per day in 2016.
This is contained in a statement signed by Ohi Alegbe, NNPC's Group General Manager, Group Public Affairs Division, and released to newsmen in Abuja on Saturday.
The statement quoted Kachikwu, Nigeria's Minister of State for Petroleum as saying this while addressing the 168th (Ordinary) Meeting of the Conference of the Organization of the Petroleum Exporting Countries (OPEC) held in Vienna, Austria
It said that the expected rise in demand would average 30.8 million barrels per day in 2016, leading to a more balanced market.
It said that in the years ahead a balanced and stable market would be crucial to ensuring continued investment in the industry to meet the world's growing energy needs.
According to the statement, the conference is focused on enhancing market stability, which will be of benefit to all stakeholders and contribute to global economic growth.
It said that dialogue and collaboration with consumers, non-OPEC producers, oil companies, and investors are essential to attaining the common goal of a more orderly oil market.
"In 2015, we have seen positive examples between OPEC and non-OPEC countries, and the Asian ministerial energy roundtable held in Qatar in November.
"OPEC has also held bilateral dialogues with Russia and China this year, and later this month the OPEC-India energy dialogue would have its first meeting," the statement quotes Kachikwu as saying.
It said the World oil demand in 2015 grew by 1.5 million barrels per day, up from 1 million barrels per day in 2014.
"Next year, we foresee a growth of 1.3 million barrels per day to average 94.1 million barrels per day, with most of this growth coming from non- Organisation for Economic Co-operation and Development (OECD) countries," it said.
The statement said that as far as supply was concerned, non-OPEC countries would continue to see significantly reduced production growth as compared to past years.
"In fact, in 2016, we anticipate a contraction in non-OPEC oil supply," it said further.
The statement said that the downward trend would stem mainly from the impact of investment cutbacks and the drop in U.S. tight oil output, which had been on the decline since May 2015.
It said that was clearly illustrated by the drop in the number of newly drilled wells and the reduction by half of active drilling wells.
According to the statement, OPEC is committed to playing its part in protecting the environment and supporting sustainable development.
The statement added that its member countries are taking part in the climate change negotiations in Paris.
CIt said that member countries were committed to the goal of full, effective and sustained implementation of the UN framework convention on climate change.

Load more