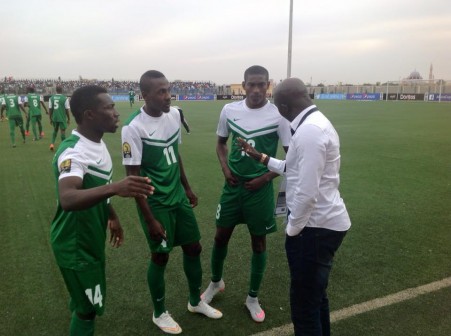 Nigeria's Dream Team managed to qualify for the semi-final of the U-23 African Nations Cup after playing a goalless draw with Algeria in the last Group A match in Senegal today, reports TheNEWS magazine.
Nigeria finished with five points, behind group leaders, Algeria, who also got five points, but edged Nigeria in goal difference.
The Dream Team's qualification was made possible with some help from Mali, who beat Egypt 1-0 and sent them back home to Cairo. Mali came third in the group and were also eliminated.
Nigeria and Algeria have now joined the early qualifiers, South Africa and hosts Senegal.
In the semi-final pairing, Nigeria will meet Senegal, while Algeria will play against South Africa.
The semi-final matches will be played on 9 December at venues yet to be announced by CAF.

Load more