Jethro Ibileke/Yenagoa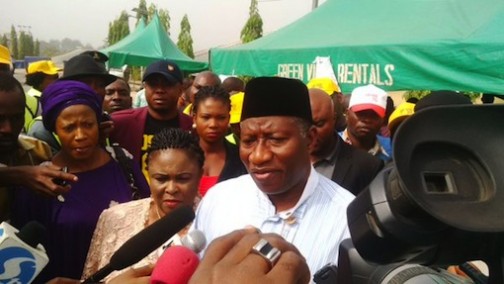 The much awaited governorship election in Bayelsa State took off this morning under much apprehension and anxiety as heavy shooting marred accreditation in Nembe and Brass.
Yenagoa the state capital witnessed peace and calm as people moved about unhindered even as heavily armed operatives of the Nigerian Police Force are everywhere on the major roads and streets of the town.
Accreditation was however yet to begin at any of the polling centers visited.
The situation is however different in most other parts of the state as heavy shootings are reported in Brass, Nembe and Southern Ijaw local government areas of the state, with casualties.
Gun-wielding youths reportedly engaged men of the Nigerian Army in Southern Ijaw local government area, just as suspected political thugs of opposing parties allegedly engaged themselves unhindered.
The three-hour journey in speed boats by local observers and journalists (including TheNEWS crew), to Nembe where candidate of the All Progressives Congress, APC, Timipre Sylva was to cast his vote, had to be put off due to reports of gun fires on the waterways.
Bayelsa state Radio station reports that the house of the acting State Chairman of the Peoples Democratic Party, PDP, Chief Serina Dokubo Spiff, in Tom Brass, is under siege. It however remained silent over who placed his house under siege.
The radio news also alleged that Mr. Tiwe Orimiwighia, State Chairman of the All Progressives Congress, APC, led ex militants in shootings at Southern Ijaw local government area.

Load more