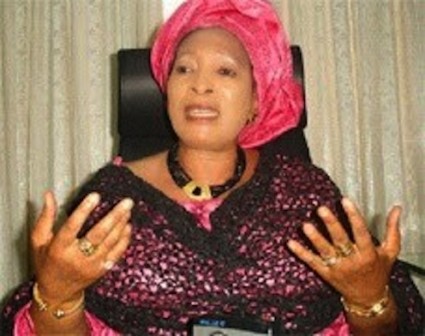 Wife of former Vice President Atiku Abubakar, Titi, on Friday, called for legislation that will make it compulsory for government to extend social help to children living with autism.
Abubakar, Chairperson, Board of Trustees of Hope House Initiative, school for the vulnerable children, made the call at the 10th anniversary of the school, in Abuja.
She said such legislation would help to make people more aware of the rights dignity and welfare of people with disabilities.
"Children with learning difficulty may not be able to easily adjust to a normal educational environment; so they need acceptance, special care, patience empathy and love to meet their learning needs.
"Our education system for children as it is today is not favourable and conducive for these children.
"These children are often unable to fit into conventional schools because of peer discrimination and learning difficulties," Abubakar said.
Abubakar noted that these children could only progress through special education especially when coupled with training in life and
vocational needs.
"Government has no school anywhere for this category of individuals and they do not enjoy the protection and full benefit of Nigeria's Child Right Act as enshrined in our Constitution.
"We are not going watch these things happen and still close our hearts," she added.
The aim of the day, according to her, is to encourage better understanding of people affected by disabilities.

Load more