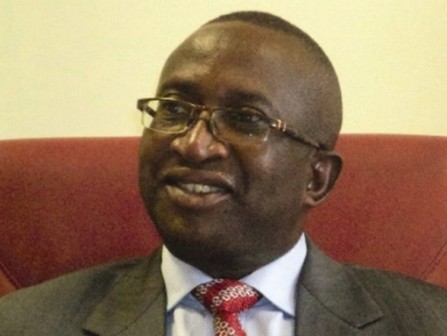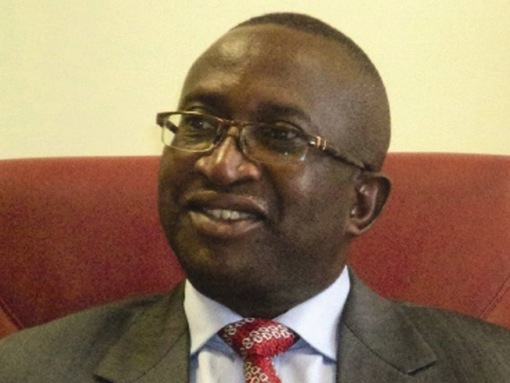 First, it was Senator Donald Dick Etiebet, Senator in the Second Republic – 1979-1983, Governor of old Cross River State (now Cross River and Akwa Ibom States in July, then Dr. Mathaias Oko Offoboche, renowned academic, outstanding Obstetrician and Gynecologist, respected politician, Deputy Governor of the old Cross River State on the same ticket with the illustrious economist and former Governor of the Central Bank of Nigeria, Dr. Clement Isong as Governor in the same Republic, on October 4.
Then it was Navy Captain Edet Akpan Archibong (retired), who served briefly as Military Governor of the same old Cross River State at the inception of General Muhammadu Buhari's military administration on October 12, and lastly, Dr. Walter Patrick Eneji, resourceful career civil servant who became a Permanent Secretary, Commissioner and later Deputy Governor in the present Cross River State to the charismatic and affable Donald Duke on November 4. They all died. Senator Etiebet at 85, Dr. Offoboche at 78, Archibong at 85 and Eneji at 68.
Remarkably, Eneji, the youngest of the quartet had served as Principal Secretary (now known as Chief of Staff) to both Offoboche as Deputy Governor and Archibong as Military Governor and all three died within one month of one another.
Dr. Offoboche was more or less an uncle to my immediate family and I. He had had a long standing relationship with my larger family, from my grandfather, parents, uncles and aunties. He was an alumnus of my Secondary School, Mary Knoll College, Okuku where he was more or less a legend having established a number of academic records long before I found my way there.
Captain Archibong it was who without knowing me previously appointed me on his assumption of office as Military Governor of Cross River State as Commissioner for Works and Transport at the unusual age of 27. He gave me the biggest introduction to public life as it were.
Walter on the hand was a senior friend. Also an alumnus of Mary Knoll, I got to know him later as I did not meet him in school and developed a friendship that lasted until his death. Indeed, he had called from the UK the Saturday before his death and we had our longest telephone conversation ever. He apprised me of certain major developments in his personal circumstances and that he would be home in December. That conversation turned out to be a valedictory. When I became commissioner, we served in the same government and he became during my time, the General Manager of the then Cross River State Housing Corporation, one of my parastatals.
The build up to the elections in 1983 in Cross River State (now Cross River and Akwa Ibom States) was tension soaked and interesting. There had been the expectation of the creation of a new state out of the former South Eastern State.When Murtala Mohammed created seven additional states in 1975, everyone expected Cross River State to be one of them. Rather than a new state, General Mohammed merely renamed the then South Eastern State Cross River State without more.
This expectation, or rather, disappointment was to define the local politics of the Second Republic. The National Party of Nigeria, NPN rode on the sentiment of a new state to power. Dr. Clement Isong became Governor of the state while Dr. Joseph Wayas emerged as President of the Senate, the country's third citizen. With time, the local politics became bifurcated along the Lagos Group, led by Dr. Wayas and the Home Front led by Dr. Isong. The Lagos Group was believed to be championing the creation of the new state while the Home Front was perceived to be indifferent to it. This defined the elections of 1983. Dr.Isong lost the NPN primaries to Senator Donald Etiebet, an Anang, whose ethnic group entered into a political alliance with the Orons, Efiks and Ogoja to upstage the majority Ibibios. Senator Etiebet won the election and was sworn in as Governor of Cross River State in October 1983.
The NPN's bandwagon and landslide victory was contentious. The other political parties rejected the results. The polity was agitated and tense and the atmosphere ominous. On December 31, 1983, the military struck. The Shehu Shagari government was overthrown and General Muhammadu Buhari became the new military Head of State with Tunde Idiagbon as Chief of General Staff. In Cross River State, the two months governorship of Senator Etiebet came to a sudden end. Navy Captain Edet Akpan Archibong, an Ibibio, was appointed military governor of the state. He lasted four months, just twice as long as Senator Etiebet before he was redeployed to purely military duties. He was succeeded by Colonel Dan Patrick Archibong of blessed memory, an Efik.
All three were gentlemen of the highest order who served their state, nation, humanity and the Almighty with all their strength and might. They were of unquestionable integrity and loyalty; they were icons and idols to the generations behind them. They belonged to that fast diminishing generation that believed in others before self, in a good name rather than wealth, in simplicity and rectitude rather than conspicuousness and arrogance. They were exemplary in their honesty and dignity.
They were connected by their origin but more importantly by the history of their state, and their service to their state, nation and humanity. Though they died on different dates, in our mortal understanding, they died at the same time. We are therefore confronted with that question that has haunted humankind throughout history, that question that Thornton Wilder in his classic The Bridge of San Luis Rey sought to interrogate without an answer: "Is our fate random, or is it planned and controlled by some higher power"?
In their deaths, we see the cynical democracy of death. It spread among the Anang, Ibibio, Yala and Bekwarra, from the elected governor to one who was not elected, from the lawyer, lawmaker to the soldier; from a famous doctor to the classical civil servant; from those in their eighties to one in his seventies and yet another in his sixties. From the swashbuckling to the suave, to the genteel.
Etiebet, Offoboche, Archibong and Eneji will be remembered not for the quantity of their years or for their riches, they will be remembered for the richness of their lives.
In the words of Wilder; "But soon we shall die and all the memory of those five (these four) will have left the earth, and we ourselves shall be loved for a while and forgotten. But the love will have been enough, all those impulses of love return to the love that made them. Even memory is not necessary for love. There is a land of the living and a land of the dead and the bridge is love, the only survival, the only meaning (The Bridge of San Luis Rey)''
They have run their race and played their parts. May they rest in peace.
Senator Ndoma-Egba OFR, CON, SAN, was Senate Leader in the 7th Assembly.

Load more