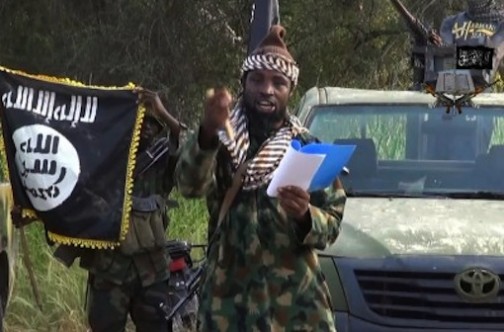 A triple suicide bombing on an island in Lake Chad on Saturday killed at least 27 people and left more than 80 wounded, a Chadian security source said, in another apparent strike by Boko Haram Islamists despite a regional offensive to stop the insurgency.
"Three suicide bombers blew themselves up in three different places at the weekly market on Loulou Fou, an island in Lake Chad," the source in the capital N'Djamena told AFP, speaking on condition of anonymity.
He said the explosions had killed 30 people including the three attackers, and injured more than 80 others.
N'Djamena on November 9 declared a state of emergency in the flashpoint Lake Chad region, which also straddles Nigeria, Cameroon and Niger and is frequently targeted by Nigeria's Boko Haram Islamists who this year declared allegiance to the Islamic State.
The decree granted the governor of the remote region the authority to ban the circulation of people and vehicles, to search homes and to seize arms.
In recent months, Boko Haram fighters have stepped up attacks and suicide bombings on Chadian villages in the lake region that lie close to the frontier with Nigeria.
The deadliest attack on Chad's side of the lake took place on October 10, another triple suicide, which killed 41 people at Baga Sola, according to N'Djamena.
Since the start of the year, the Chadian army has been on the front line of a regional military operation against Boko Haram, whose attacks have spread from northeast Nigeria, its traditional stronghold, to the country's three Lake Chad neighbours.
The joint operation of the four Lake Chad countries plus Benin has involved 8,700 soldiers, police and civilians.
– 'Weakened but not defeated' –
Despite being hit hard by the offensive, losing territory, Boko Haram has responded with a wave of attacks and bombings.
Their attacks are often carried out by young women or adolescent boys targeting markets, which are at heart of African daily life.
Chadian President Idris Deby Itno recently admitted that the regional force, which is not yet fully operational, "has without a doubt weakened" the Islamists but "it has not defeated" them.
Still, Cameroon, part of the regional offensive, on Wednesday claimed to have dealt a major blow to Boko Haram, killing around 100 fighters and freeing 900 hostages in a three-day operation last week.
The claim comes on the heels of twin attacks by women suicide bombers the previous day in the far north of Cameroon, an area repeatedly targeted by the Islamists in which at least six people died.
No independent confirmation of the Cameroonian government's statement was immediately available from the region, which is inaccessible to the media.
Boko Haram fighters, believed to be hiding out in Nigeria's Sambisa forest and the Lake Chad's many islands, are held responsible for 17,000 deaths and for making 2.5 million people homeless in their six-year campaign of violence.
Over the past year Boko Haram has stepped up cross-border attacks in Niger, Chad and Cameroon while also continuing to mount shooting and suicide assaults on markets, mosques and other mostly civilian targets within Nigeria itself.

Load more