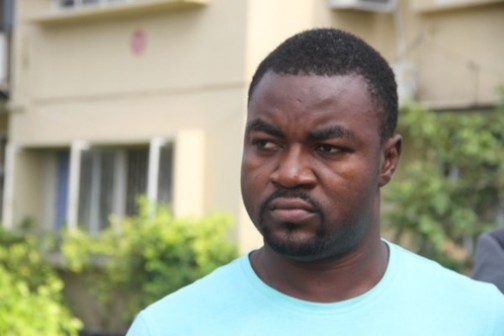 A Federal High Court sitting in Lagos on Monday admitted as an exhibit, a statement made by Ngene Linus Chibuike, while being interrogated by operatives of the Economic and Financial Crimes Commission, EFCC.
Chibuike is standing trial for non- declaration of US$2,506,998 (Two Million, Five Hundred and Six Thousand, Nine Hundred and Ninety Eight United States Dollars) during his outbound clearance for travel to China en-route Addis Ababa, by men of the Nigeria Customs Service.
Justice Ibrahim Buba admitted the statement as an exhibit, after a prosecution witness, Modupe Daniela Olagbaye, addressed the court on how the statement of Chibuike was taken in the course of investigation. Olagbaye was presented to the court as a witness by counsel to the EFCC, Gbolahan Latona.
While addressing the court, Olagbaye explained that Chibuike's statement was taken under caution, after admitting that he understood English Language but needed assistance to write. Olagbaye assisted him to write the statement and read it to him. Chibuike reportedly signed the statement.
However, counsel to the accused person, Chigezie Chapezie, objected to the statement tendered as an exhibit. According to him, the accused persons's statement ought be made in the presence of a legal practitioner, and where the accused person could not write English language, there should be an interpreter. He said that since the statement was written without an interpreter and a legal practitioner in attendance, the court should not admit the statement as an exhibit.
In his ruling, Justice Buba held that since the accused person understood English language and the statement read to him after being assisted to write it, there was no merit in the submission of the defence counsel.
He adjourned the matter to December 9, 2015 for continuation of trial.
Ngene Linus Chibuike was alleged to have declared only US$11,500 (Eleven Thousand, Five Hundred United States Dollars) while being in possession of US$2,495,498 (Two Million, Four Hundred and Ninety Five Thousand, Four Hundred and Ninety Eight United States Dollars) which he failed to declare to the authorities at the MMIA.

Load more