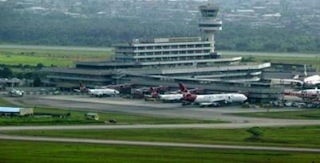 The Senate Ad hoc Committee on Aviation, on Monday called for the speedy completion of ongoing projects at the Murtala Muhammed International Airport, Lagos.
The News Agency of Nigeria (NAN) reports that the committee made the call when some of its members visited the airport in Lagos.
They were received by officials of the Federal Airports Authority of Nigeria (FAAN), Nigerian Airspace Management Agency (NAMA), and the Nigerian Civil Aviation Authority (NCAA).
NAN reports that the inspection was part of the committee's routine oversight function on aviation agencies.
The projects inspected by the committee included the new terminal building of MMIA under construction, Total Radar Coverage of Nigeria (TRACON) site, and the General Aviation Terminal (GAT).
Sen. Rabiu Kwankwaso, a former Governor of Kano State who spoke on behalf of the committee, said they were visiting airports in the country to assess the facilities on ground.
"We started this morning at Nnamdi Azikiwe Airport in Abuja to access the facilities and we also had the opportunity to address the press there.
"We have gone round to various facilities and have seen various equipment at the Murtala Muhammed Airport, Lagos.
"On the whole, I can say that we are happy on one hand but on the other hand, we are not happy in the sense that a lot still need to be done in the aviation industry in this country.
"We have seen the state of the facilities, there are some equipment that need to be replaced. We have seen areas that require a lot of maintenance and also ongoing projects that require completion as soon as possible.
"So, we have seen it and we will go back, put our heads together and see what we can recommend to the Senate so that together we can move the aviation industry forward,'' he said.
A former Minister of Aviation, Sen. Stella Oduah, said the committee's report on what to be done to improve revenue drive in the sector would be forwarded to the government for implementation

Load more