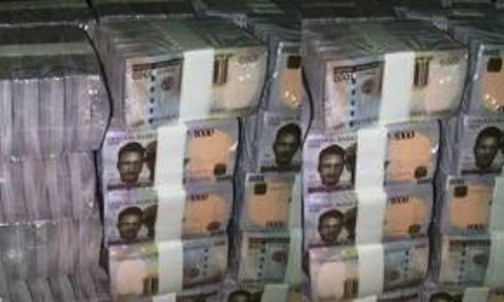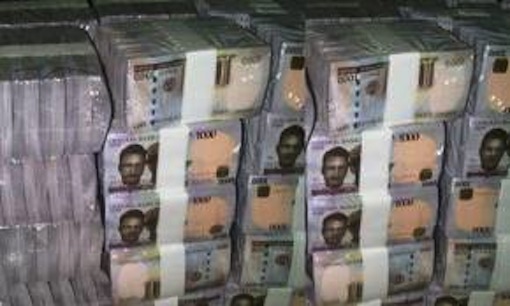 Some businessmen in Lagos on Monday expressed concern that the continued crashing of the Naira at the parallel market was making it difficult for them to sell their goods.
In separate interviews with the News Agency of Nigeria (NAN) in Lagos, they said that the development had led to daily increments in the prices of goods and services.
NAN reports that the currency of the biggest economy in Africa depreciated further last weekend as it exchanged for N248 to the dollar, a situation the businessmen said was becoming unbearable.
Mr Abel Obodo, an importer of men's wears, said that the high exchange rate was impacting negatively on import businesses.
According to Obodo, his colleagues are tired of giving explanations as to why the prices of clothing items are increasing by the day.
He noted that some of their customers were already fed up with the daily recitation of explanations linking the volatility of the market to fluctuations in the naira rates at the parallel market.
In her remarks, Mrs Funke Agboola, an importer of cosmetics, said that the weakening of the naira was causing consumer apathy in the market.
Agboola, therefore, called on the Central Bank of Nigeria (CBN) to urgently address the continued sliding of the naira at the parallel market.
She noted that a situation where the difference between the official exchange rate and that at the parallel market was widening by the day was counter-productive to the economy.
"It is becoming difficult to sell some of the cosmetics I imported because of the price fluctuations.
"The CBN should do something to reduce the widening gap between the official exchange rate and that at the parallel market,'' Agboola said.
Also, an importer of vehicles, who spoke on condition of anonymity, said that the fluctuation in the price of the naira and the tightening forex policy of the CBN had forced him to source for forex abroad.
The importer explained that he chose to transfer naira to a country in the United Arabs Emirates and travel there to get an agreed dollar equivalent from his business counterpart.
"Some of us in our line of business had to choose this option because of the strict dollar policy of the CBN.
"Unless the government reviews its policies, we will continue to devise means of accessing forex to finance our businesses,'' the importer said.
NAN reports that the official rate at the interbank window stood at N197 to the dollar, a rate many believe is a far cry from that at the parallel market.
The CBN, in a bid to save the soul of the naira, came up with its dollarisation policy where it restricted forex access to about 41 goods.
Beyond this, the apex bank also issued a circular to Bureaux de Change operators to demand Bank Verification Numbers from their customers before selling forex to them.

Load more