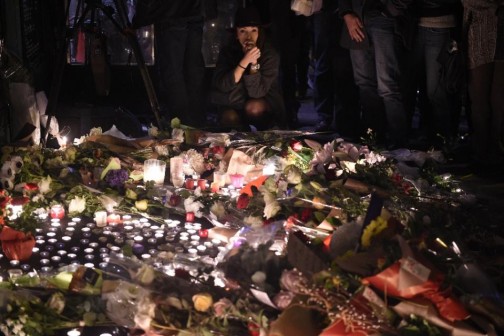 The hashtag #JeSuisParis, used to show solidarity with the French capital in the wake of its second terrorist attack, marked the most talked of moment of the year on Twitter, according to the social media site.
Twitter has released its review of the year, and the I am Paris hashtag, with #PrayForParis were the most used on the micro-blogging site in 2015 after two terror attacks in the city in 10 months.
This was followed by the Black Lives Matter movement, which began in the US and has become a social campaign discussing alleged police brutality against black citizens. The hashtag or phrase was used more than nine million times in 2015.
In both the US and Ireland this year, same-sex marriage was legalised nationally, and as a result #MarriageEquality appears third on Twitter's list. The companion trends #HomeToVote, used by Irish citizens who returned to the country to support the motion, and #LoveWins which trended on June 26 when the US Supreme Court confirmed the legalisation.
Lewis Wiltshire, Twitter's director of media partnerships said: "2015 has been another phenomenal year on Twitter. Across the world people have come together to celebrate, support one another, to show solidarity and of course to laugh."
As refugees fleeing war in the Middle East flooded into Europe, debate raged on Twitter over how to manage the situation, with #RefugeesWelcome dominating the site enough to reach fourth on the influence list for the year.
This was followed by #IStandWithAhmed, a trend in support of Texas schoolboy Ahmed Mohammed, who was arrested when the ticking home-made digital clock he had in his bag was mistaken for a bomb. Images of teenage school children in handcuffs went viral, and more than 370,000 tweets were sent – including one from US president Barack Obama.
National elections in the UK, Canada, India and the UK combined to be sixth on the list, while the top ten was completed by the Women's football World Cup, NASA's Pluto flyby in July, #TheDress which divided the world over whether it was blue and black or white and gold, and Caitlyn Jenner joining the site following her gender transition. Ms Jenner broke a Twitter record, gaining a million followers in just over four hours, earning her a Guinness World Record.
Twitter's global users grew to 320 million this year, with around 15 million in the UK.

Load more