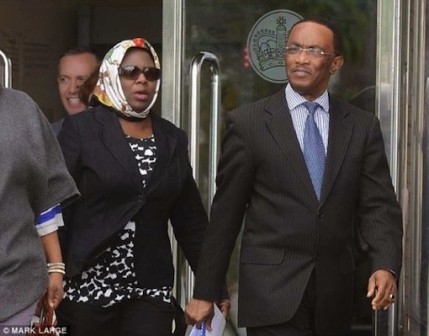 A doctor and his wife will be sentenced today after keeping a young man as a slave for 24 years.
Emmanuel Edet, 61, a trained obstetrician, and his wife Antan, 58, a senior sister at a hospital, were both found guilty in November of cruelty to a child, slavery and assisting unlawful immigration.
The couple, of Perivale, north west London, will be sentenced at Harrow Crown Court at 2:00 pm.
Their victim Ofonime Sunday Inuk, now aged 40, was made to work up to 17 hours a day, eat his meals alone and sleep on the hallway floor – despite there often being a spare bedroom in the house. He looked after the couple's two children and did the cooking, cleaning and gardening.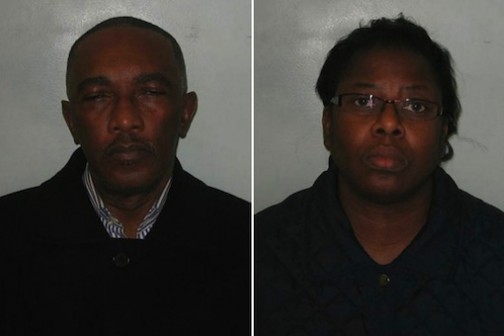 He was about 14 years old in 1989 when he left his native Nigeria with the Edets, travelling first to Israel before arriving in the UK. The Edets changed the victim's name and added him to their family passport as their son when they first brought him to the UK.
Gently-spoken Mr Inuk, who gave his evidence at trial from behind a screen so that he could not see his tormentors, told the court that he thought he would be paid for his work as a "houseboy" and educated while he was in the UK.
After the verdict Crown Prosecution Service lawyer Damaris Lakin described the abuse as "a shocking case of modern day slavery which has no place in our society" adding that the Edets had "cruelly robbed this victim of 24 years of his life".

Load more