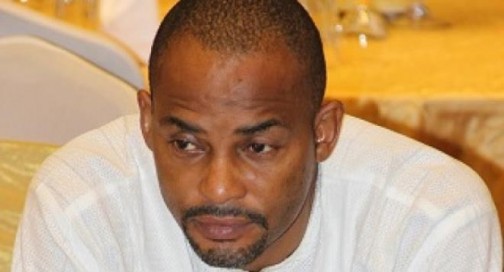 The Performing Musicians Employers Associations of Nigeria (PMAN), says more than 1,500 musical artistes have had their biometrics captured for easy access to their royalty.
PMAN's President Pretty Okafor told NAN in Lagos that the musicians would be paid anytime their music was downloaded from any social media website with the data.
NAN reports that PMAN membership Biometric Identity Card will ensure that Nigerian musicians have a multipurpose personal data card.
"It authenticates operators in the Nigerian music and entertainment industry. It is designed to empower and help the holder determine and control his or her economic fate.
"As far as royalty collection across the world is concern, it also serves as their payment system or ATM card," Okafor said.
The artiste expressed delight at the level of compliance from his colleagues.
"The artistes are aligning with our vision; we have put in place a legacy that will benefit them.
"By the time we proceed with jingles on television, radio and other media to create more awareness, more artistes will come on board.
"I know l ots of them will come in, especially for bar-coding of their intellectual properties through Global System One (GS1), to prevent unauthorised duplication of songs.
"It is just launched and it is spreading because I am getting feedback on my data that they are registering.
"Once any musician's song is registered, it will automatically click and even when somebody downloads music it is registering for the person to get paid.
"So, royalty are getting to the said musician and the person is receiving it immediately on his or her phone when it comes in," he said.
In terms of the acceptability programme, Okafor said that both the young and veteran musicians were keying into the Biometric registration.
"Yes, young musicians believe more in it because am young and they believe in what am doing, and what is being done to enable them to reap from the proceeds of their intellectual properties.
"The old ones like it also because of the same thing and there are insurance, medical and pensions inclusive.
"Our works need to pay us, we have seen how we go begging when an artiste is sick, we need to advise ourselves on ways to handle our affairs," he said.
Okafor told NAN that veteran musicians like Ebenezer Obey, Sunny Ade and Adewale Ayuba had already enrolled, while others had indicated interest.

Load more