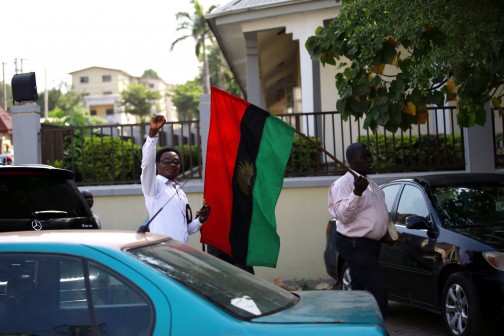 The South-South chapter of the All Progressives Congress (APC) Coalition Support Group, has appealed to the federal government led by President Muhammadu Buhari to dialogue with the Biafra agitators to ensure peace reigns in South-East.
Mr Isaac Obasogu, National Vice Chairman of the group, made the appeal on Tuesday in Abuja in an interview with NAN.
"At this juncture, let me call on the federal government to dialogue with those agitating for Biafra, we must not treat the call for the renewal of Biafra with an iron fist.
"We must let dialogue prevail by showing the Easterners every reason why everyone, no matter the tribe, needs the united nation of Nigeria," he said.
Obasogu commended members of the group for their sacrifice and support for the APC during the 2015 general elections.
The National Public Sectary of the group, Mr Sam Atasia, stressed the need for members of the coalition to support President Muhammadu Buhari, saying that supporting the president would take Nigeria to its purposed destination.
"Supporting President Muhammadu Buhari will enable us attain our desires and dreams as a nation.
"The purpose of this group is to drum up support for the APC-led government and be a link between our members and the government," he said.

Load more