Taiwo Adelu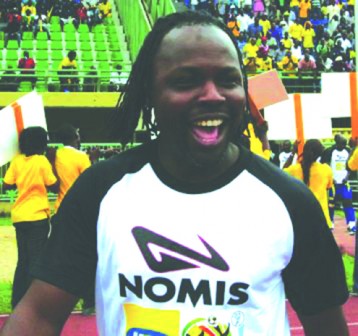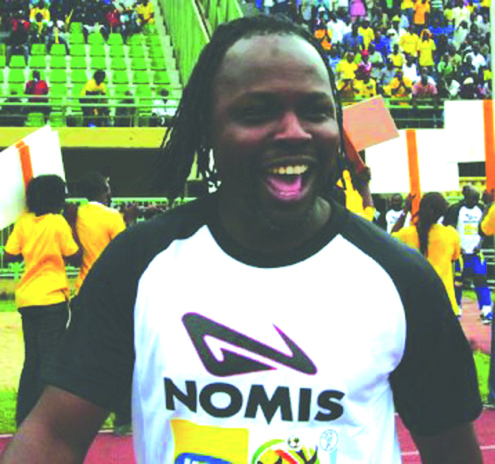 Former Nigerian international, Victor Nosa Ikpeba has raised an alarm over what he described as a deliberate attempt to tarnish his good name and image by some unscrupulous elements on the social media.
The former Monaco of France player, who was discovered by Belgian club RFC Liégeois during the 1989 FIFA U-17 World Championship, said that there are messages on the Twitter with the handle name @mrvictorikpeba where political messages, which have now gone viral, claiming that he regrets voting for the ruling party APC.
One of the twitter messages read: "I curse the day I voted for Apc." Another one read: "PDP will never learn, the same strategy APC used in Lagos, Kogi is being repeated in Bayelsa. #BayelsaDecides".
The ex-Super Eagles denounced the twitter handle and all the messages on it, adding that he is not a politician and has no political affiliation.
According to him, all what he knows in his life is football and he would for no reason use his good name and what he had made to pursue any political agenda.
"I have no affiliation to any political party, it is so sad to learn that some people are using my name to spread political messages which to the best of my knowledge are not emanating from me.
"I want to say that whoever is using my name on twitter to do this is a fraudster. I'm not into politics, I'm a sportsman who did a lot to make this country great. I'm appealing to Nigerians to disregard these messages," said Ikpeba, who played 31 international matches and scored seven goals for Nigeria.
He played at the FIFA World Cups in 1994 and 1998. Ikpeba helped win the 1994 African Nations Cup and the Olympic football gold medal in 1996.

Load more