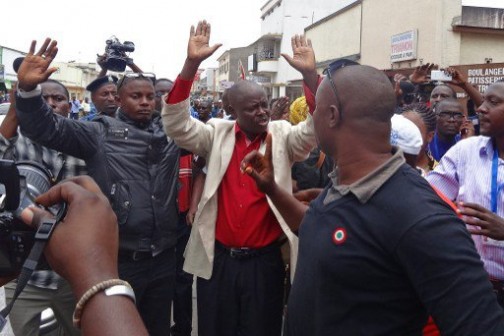 No fewer than 100 Burundian protesters who opposed President Pierre Nkurunziza during months of violence have been released from prison, officials said.
Deo Ruberintwari, Permanent Secretary, Ministry of Interior, said that the protesters were freed on Tuesday as the government held aid talks with European Union officials.
Burundi, which emerged from a 12-year civil war a decade ago, began spiralling into chaos in April when Nkurunziza announced he would seek a third term, causing months of protests in Bujumbura and a failed coup.
Burundi has been holding talks with EU officials on whether it can continue benefitting from EU aid after arresting hundreds of protesters, shutting private media houses and closing bank accounts of Non-Governmental Organisations (NGOs).
Ruberintwari, however said that the release of the protesters "has no connection with the consultations under way".
Activists and human rights groups said many of the protesters were young men who were beaten while in prison, an allegation which the officials had denied.
According to government's spokesman, Philippe Nzobonariba, media and other organisations were shut down for criminality and there was evidence that a failed coup in May was financed through bank accounts of NGOs.
Nzobonariba said that he expected Burundi and EU countries to come up with an agreement for vital aid flows to continue.
The US, in November warned that Burundi was on the brink of civil war and would need regional mediation to establish a peace process between the government and opposition to avert a new conflict.
Regional efforts to cool Burundi's crisis had stumbled, in spite of calls by African Union and East African states for dialogue.

Load more