Abiodun Onafuye/Abeokuta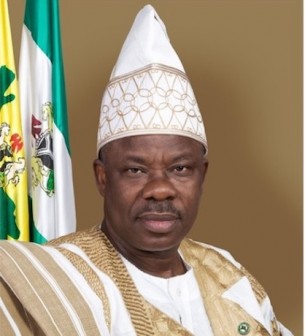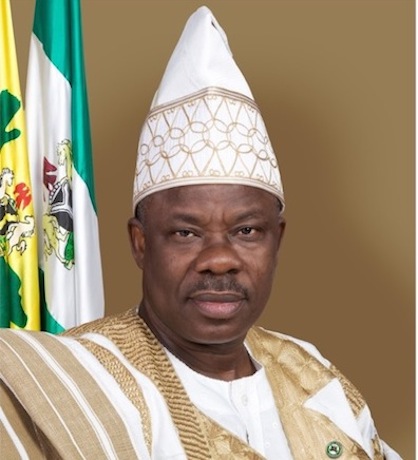 Governor Ibikunle Amosun of Ogun state has advocated a return to agro-forestry as an effective way of lifting Nigeria out of its current economic doldrums.
He also expressed joy with the global focus on sustainable and eco-friendly development which the COP 21 represents.
Amosun stated this while addressing a session of environmental experts at the ongoing 2015 United Nations climate change conference of Parties, COP 21, held in Paris, France.
According to him, "the way to go if we really want to come out of the current economic crisis is through agro-forestry. It will save our environment and provide jobs for our people.
"If we are going to get it right as a nation back home, we need to diversify our economy. We are blessed with natural and human resources and the best way to diversify is via agriculture that will lead us into industrialisation.
"I am happy and excited about the COP 21 conference because everyone is putting attention on the environment. It is so important to us in Ogun State because we have the largest base of industries in Nigeria and therefore we need to look into energy sources that are environmentally friendly for the industries," Amosun said.
The governor also seized the occasion to stress the fact that in Ogun State, the era of reckless carbon emissions by companies is over.
He said this was necessary due to the long term effects of such carbon emissions on the livelihoods and health of the people.
Governor Amosun also called on global investors who are not yet in Ogun State to make the Gateway state their destination of choice.
He said Ogun State is a perfect destination for local and foreign investors because it is blessed with human capital, access to major markets in Lagos and the entire West African sub-region as well as investor-friendly policies.
COP 21, also known as the 2015 Paris Climate Conference, for the first time in over 20 years of UN negotiations, is aimed at achieving a legally binding and universal agreement on climate, with the aim of keeping global warming below 2°C.
The conference billed holding from 30 November to 11 December, is expected to attract close to 50,000 participants, including 25,000 official delegates from government, inter-governmental organisations, UN agencies, NGOs and civil society.
It has been described as one of the largest international conferences ever held in France.

Load more