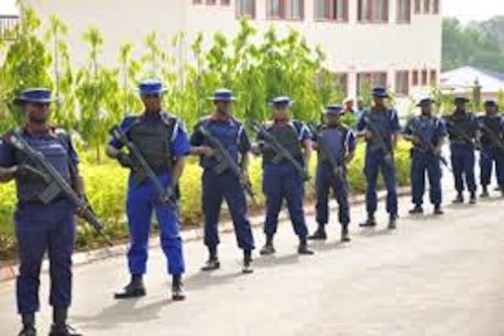 Retired Lt.-Gen Abdulrahman Dambazau, the Minister of Interior, says five thousand personnel of the Nigeria Security and Civil Defence Corps (NSCDC), will soon be deployed to the north-east.
The minister, who disclosed this on during a familiarisation visit to the NSCDC in Abuja on Tuesday, said the deployment would be to areas librated from terrorists.
"A lot is expected from NSCDC. This is the time the country needs you particularly in the post-conflict areas in the north east.
"I am happy that you will soon be deploying about 5, 000 of your personnel to the north-east as part of your contributions in stabilising those areas liberated," he said.
He explained that it is not only NSCDC personnel that would be deployed to the area.
"It will be a multi-agency deployment that involves all the apparatuses of government."
Dambazau charged officers and men of the NSCDC to be proactive and diligent in the discharge of their duties in line with the change agenda of the Federal Government.
He also stressed the need for adequate training of officers in line with international best practice.
Dambazau assured that the ministry would continue to do its part to ensure better welfare and adequate training for officers of the corps.
He warned that anybody caught misusing his/her firearm would be adequately sanctioned as the arms were meant to protect the citizens.
Mr Abdullahi Muhammadu, the Commandant General of the NSCDC, said the leadership of the corps had been doing a lot to ensure professionalism amongst the rank and file.
He said that the NSCDC will continue to work with relevant security agencies to ensure the protection of lives and property and critical infrastructure in the country.
Highlights of the familiarisation tour was the change of guard, anti-vandal parade, disaster management team simulation and sports unit demonstration, among others.

Load more