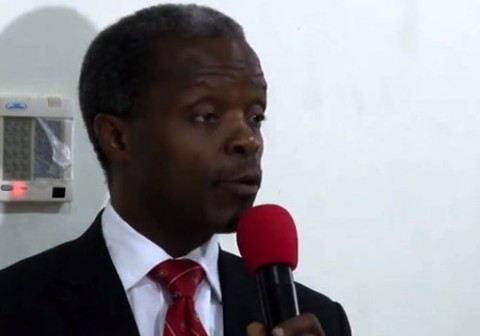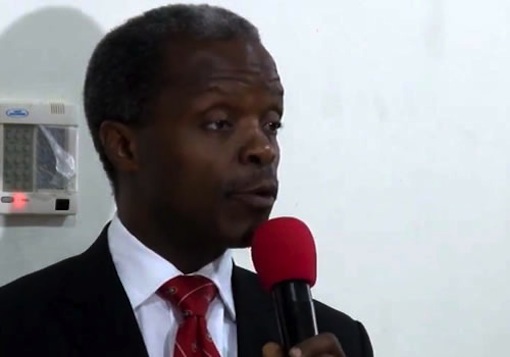 Vice President Yemi Osinbajo said on Tuesday that the Federal Government was committed to the rehabilitation, reconstruction and recovery of losses suffered by people of north-east due to insurgency.
Osinbajo gave the assurance when he received a delegation of the North-East caucus of the National Assembly which paid him a courtesy visit at the Presidential Villa.
Osinbajo said he was delighted by the visit and pledged his personal commitment to ensure that the people of the north-east recovered from the trauma of terrorism and insurgency.
According to him, President Muhammadu Buhari administration is ready to work with the delegation from the National Assembly as "committed partners in the recovery of the north-east to bring succour to the people."
Leader of the delegation, Sen. Danjuma Goje, (APC- Gombe Central), said they came to thank President Buhari and the Vice President for what the administration was doing in Nigeria, particularly in the north-east.
"We just came to pay a special courtesy call and appreciation of what he has been doing for Nigeria, in particular, for north east.
"We have come to thank him very much, he and the President for the special interest that they have been showing in trying to tackle not only insurgency but to ensure that the victims are properly resettled, rehabilitated and their areas reconstructed," he said.
Goje said the delegation was very glad and in fact much excited by the VP's response. "His response shows that he and the President are totally committed; they are ready to work with us; they are ready to work with anybody who is ready to assist the victims of insurgency in the north-east.
"We are very grateful to him and to the President and we on our own part are ready to work with them to ensure that we deliver to our people."

Load more