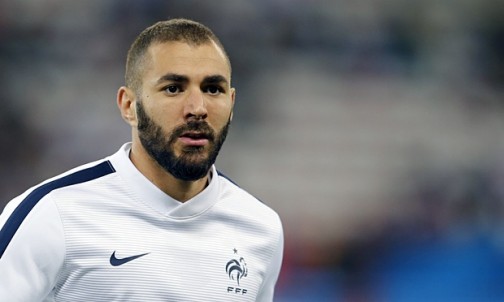 Karim Benzema has been suspended from the France team until an investigation into his alleged part in a blackmail and sex tape case has been resolved.
The striker, 27, who could miss Euro 2016 hosted in his country, was banned by the France Football Federation.
Benzema is under formal investigation for an alleged blackmail plot against French team-mate Mathieu Valbuena.
The Real Madrid forward denies any wrongdoing but if found guilty, could face a minimum of five years in prison.
FFF president Noel le Great, who had previously supported Benzema, said it was a "heart-breaking" decision.
But he added: "I have decided that he is not available for selection."
Benzema was put under formal investigation by a French judge last month in connection with an alleged attempt to blackmail Valbuena over a sex video.
According to French media, Benzema mentioned the tape to Lyon midfielder Valbuena, 31, during a national team training session at Clairefontaine in early October.
Benzema told police he was advising a friend about what to do in a difficult situation.
But he was handed preliminary charges of complicity in attempted blackmail and participation in a criminal conspiracy by the judge in November.
When a suspect is placed under formal investigation, a judge will then determine whether there is sufficient evidence for the suspect to be formally charged.

Load more