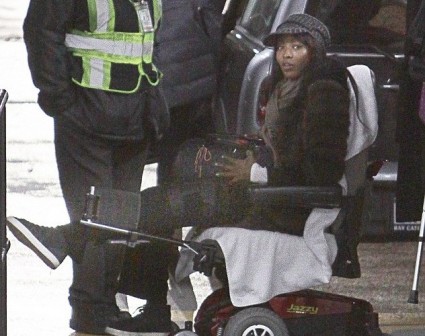 Naomi Campbell has told a film bash she needs a hip replacement — at just 45.
The supermodel — who blames "wear and tear" — arrived at the West End premiere of Eddie Redmayne movie The Danish Girl hobbling on a walking cane.
Naomi was in so much agony she even gave the red carpet entrance and afterparty a miss.
Sources say she has also used a wheelchair for a recent London bash — like one she used in New York after being mugged in 2012.
A guest at this week's Leicester Square movie gala revealed: "Naomi had to hobble in through the back door to avoid being pictured.
"She was openly telling other guests she may need a hip replacement.
"She said her injury was down to wear and tear. She even skipped the afterparty because it looked like she was in a lot of pain."
A showbiz insider added: "It's become well known in the industry that she's been suffering.
"There have been a lot of whispers about what's wrong with her, given that she has even needed a wheelchair at certain points."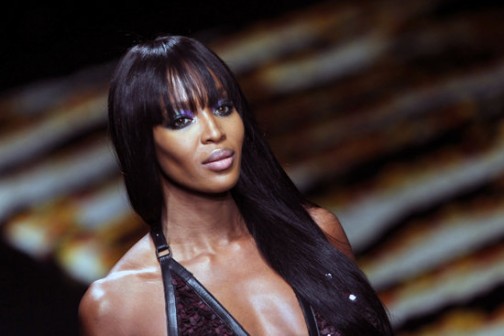 The catwalk legend — who first found fame at seven in Bob Marley video Is This Love — had to be accompanied out of pal Madonna's house on Thursday after a night out.
She also needed assistance in Los Angeles last month.
However, sources close to Naomi tried to play down the extent of her injury last night.
One insisted: "It is only a light injury, aggravated by travel, work and exercise.
"She is all good and will be out and about as normal over the next few days."
Why Have It?
By CAROL COOPER, Sun doctor
THERE are a number of reasons why Naomi could need a hip replacement so young.
Booze, smoking and poor diet can damage the joints and bones. And being underweight can lead to osteoporosis and fractures.
Wearing high heels regularly can add to the risk, as can the wrong exercise. Hip ops are never risk-free and components can wear out.
A hip replacement sometimes needs replacing, so the procedure isn't for life.
TheSun

Load more