Jethro Ibileke/Benin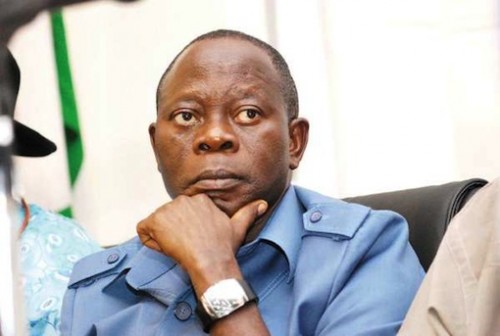 An orgy of violence enveloped Benin City, the capital of Edo State during the week, leaving no fewer than 10 persons dead in three separate incidents.
In the first incident, a 28-year-old woman identified as Itohan Enagbare and her four-year-old daughter, Iwinosa, were murdered by unknown assailants at their residence, 2 Osaze Street, off Dumez Road, at about 1pm on Wednesday.
They were said to have been stabbed to death while the victim's baby was locked in the bedroom.
Sources said the assailants stormed the victim's residence and dragged her downstairs where they stabbed her, while her daughter was said to have been killed because she was raising alarm.
Meanwhile, the victims' husband and father Mr. Enagbare, has urged the police to fish out killers of his wife and daughter.
Edo State Police Command Spokesman, DSP Stanley Abiodun Osifo, who confirmed the story, said a suspect has been arrested in connection with the murder of the woman and her daughter.
In a second incident, five persons reportedly lost their lives in a renewed cult war at different locations Benin City.
Cultists were said to have stormed a barbing salon at Usen quarters in Benin and shot the barber, just as they reportedly inflicted injuries on a customer.
Four other persons were said to have been killed along Power Line Road, beside Ogida Police Barrack in the cult war last Monday.
Commenting on the cult killings, Osifo said the Commissioner of Police, Chris Ezike, has zero tolerance for cultism and has dispatched men to arrest those involved.
There was also pandemonium around Oba Market and adjoining popular Lagos Street Wednesday night after a man was killed over revenue collection for Oredo Local Government Area.
Sporadic shooting between two rival groups resulted in the death of two, forcing passers-by to scamper for safety, just as goods and some vehicles were destroyed by the groups.
Sources had it that disagreement ensued after a group claimed that the acting Chairman of Oredo Local Government, Sweet Ikpomwosa, gave them approval to collect revenue from night traders, which was said to have been resisted by the group that was previously collecting revenue for the council, which allegedly led to the killing.
It was gathered that traders who displayed wares along the Oba Market road and adjoining streets pay as much as N600 daily to different groups.
But another account had it that the killing occurred after some motorists refused to pay some youths who demanded 'parking fees'.
Consequently, angry youths in the area were said to have chased the traders away to stop any group from further collecting 'revenue' from them.
Policemen were said to have intervened before the hoodlums were chased away and sanity restored.
Confirming the incident, Edo State Command Police Spokesman, DSP Stanley Abiodun Osifo, said police have arrested one suspect.

Load more