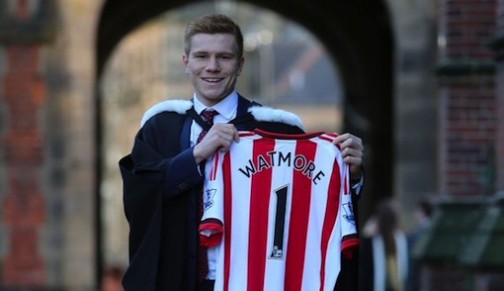 Sunderland's Duncan Watmore has become only the second Premier League player to get a first-class degree after graduating in economics and business management at Newcastle University.
The striker, 21, has scored three goals in nine games for the Black Cats.
"There were lots of long nights reading textbooks and going online for lectures. It was hard," said Watmore.
Ex-Leeds and Bradford defender David Wetherall got a first in chemistry from Sheffield University in 1992.

Load more