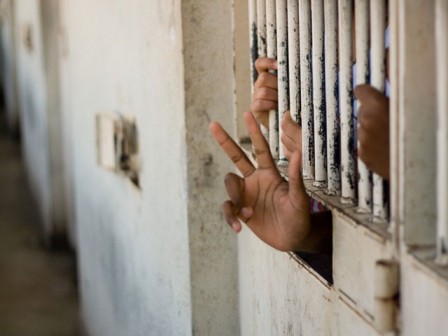 Gov. Tanko Al-Makura of Nasarawa State on Friday announced the release of 78 persons awaiting trial in five prisons in the state.
Al-Makura announced this during a visit to Keffi Prison in Keffi Local Government Area of the state.
Al-Makura said that the gesture was to decongest the prisons and give the freed inmates a sense of belonging and the opportunity to contribute their quarter positively to national development.
"Today, on behalf of the Nasarawa state government, I am freeing 78 inmates from the five federal prisons in the state.
"This is part of the state government's support to President Muhammadu Buhari's efforts in decongesting prisons across the country as well as to make the inmates responsible members of the society", Al-Makura said
He re-iterated his administration's commitment to partner with the Ministry of Interior in improving the condition of prisons.
Minister of Interior, Abdulrahman Danbazau, commended the state government for coming to the aid of the inmates through payment of their fines saying that the gesture would reduce the burden of prison authority.
Danbazau advised the freed persons to reciprocate the gesture through good conduct and avoiding any form of crime.
The minister urged all stakeholders to ensure speedy administration of justice to decongest the prisons.
Alhaji Hussaini Mohammed, the Nasarawa state Controller of Prisons, said prisons in the state had been congested and commended the governor's gesture.
He commended the governor for providing three buses to ease transportation of prison inmates and grading the road that connects Keffi Prisons with Small and Medium Security Prisons.
Officials of National Human Rights Commission, National Orientation Agency, Sen. Abdullahi Adamu and Controller General of Nigeria Prisons Service, were present.

Load more