Cyriacus Izuekwe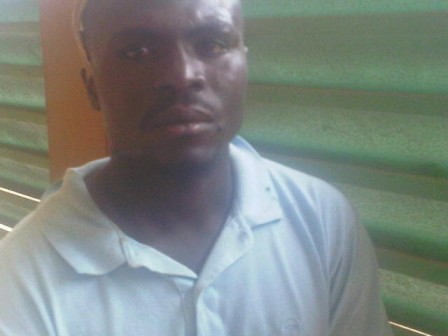 A 28-year-old man, Ikechukwu Godspower, who confessed that he relocated a few days ago from Abuja to steal in Lagos State, western Nigeria, before travelling to celebrate Christmas, has been jailed.
Godspower was sentenced to six months imprisonment with an option of community service for 72 hours within the court premises.
However, since he had no fixed address where he would stay to perform the community service, he was taken back to the prison to serve the jail sentence, thereby foreclosing his plan to steal to travel for Christmas celebration.
Godspower was arrested for committing felony by the police and had confessed that he came from Abuja to Lagos to steal in order to celebrate Christmas in his village in the southsouth.
He made the revelation at the Isolo Magistrates' court last week where he was arraigned and he pleaded guilty to the three-count criminal charge brought against him by the police.
During the fact and sentence, the prosecutor Mr A. Ojei informed the court that the Rivers State-born Godspower was arrested after he attempted to vandalise a Toyota 4Runner SUV and after he was caught, he managed to escape into a canal.
He said he was later arrested at a nearby super market at Domino Pizza on Osolo Way after he broke the inner entrance door glass to steal in the super market.
He first stole a bottle of soft drink from the fridge before he broke the inner entrance glass door to steal other items.
But his plans failed as he was caught by security men on duty and handed over to the police at Aswani division.
During cross examination, Godspower said he did not know the spirit that was disturbing him that pushed him into compulsive stealing.
He said he lives in Gwagwalada area of the Federal Capital Territory in Abuja from where he came to Lagos.
He narrated that things were not easy for him there and he decided to come to Lagos to hussle and get money before he travels for Christmas.
On how he knew Lagos, he said he lived here before he relocated to Abuja a few years ago to also hussle there.
He said since he came to Lagos, he had no fixed address where he stays and had nobody to accommodate him, adding that he sleeps anywhere at night.
The presiding Magistrate, Mrs Joy Ugbomoiko found him guilty as charged and sentenced him accordingly.

Load more