Michelle Obama's no stranger to dancing, but now she's had a go at rapping too.
The US President's wife joins American comedian Jay Pharoah in a new video encouraging pupils to go to college.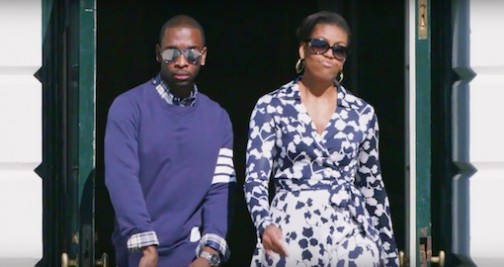 The pair were filmed at the White House, rapping about the reasons young people should continue their education.
Courtesy of College Humor

Load more