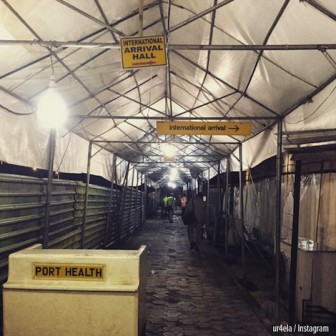 Nigerian Aviation Handling Company (NAHCo), said it had secured International Civil Aviation Organisation's (ICAO) Regulated Agent Third Country Validation Process (RA3 Validation), for Port Harcourt International Airport operation.
This is contained in a statement issued by the company's Chief Commercial Officer, Mr Seyi Adewale, in Lagos on Friday.
The News Agency of Nigeria (NAN), reports that the RA3 validation is a cargo handling entity located in a third country that is validated and approved as such on the basis of an EU aviation security validation.
The statement noted that it had previously received the first for the Lagos operations in 2013, followed by Abuja and now Port Harcourt.
It stated that these three stations were vital to its operations, adding that efforts were also in top gear toward securing same for other equally important stations where it operates.
The statement explained that the RA3 Validation for Port Harcourt Airport brings to three the number of airports where NAHCo Aviance had secured the all-important validation.
It stressed that this was the first ground handling company in the country to pass and receive the Ra3 Validation in compliance with the European Union (EU) regulatory requirements.
"This validation has reaffirmed its position as the ground handler of choice for major airlines operating aircraft from Nigeria to the EU.
"It means that shipments emanating from its facility will be directly accepted in all EU countries.
"Like other licenses, the Ra3 Validation which is a critical requirement for EU bound flights, will aid in drastically reducing the cost of acquiring ACC3 validation for the airline's operations," it said.
The statement said the import of these licences for the client airlines would be a reduction in the cost of doing business.
"Notwithstanding the negative and unpleasant attention generated by the 'worst airport', we deployed all our resources and compliance capabilities to reverse the impression.
Consequently, all EU countries have been notified of Port Harcourt airport's compliance to cargo export and this is worth celebrating", it said

Load more