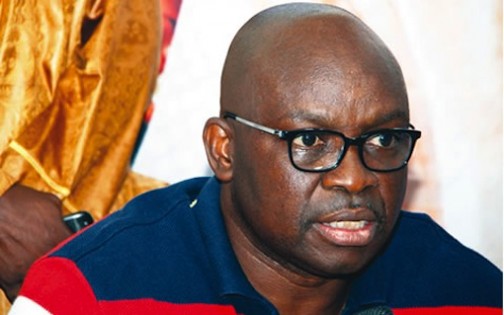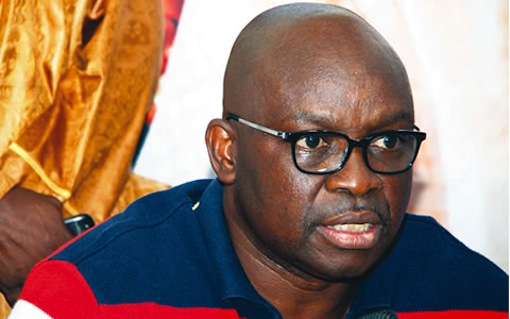 The 26 members of the Ekiti State House of Assembly have declared that
they do not have any apology for showing absolute loyalty to the State
Governor, Mr Ayodele Fayose, saying that "nothing will forever prevent
them from standing by Ekiti people and Governor Fayose, because it is
through the grace of God and his (Fayose) grace that we are here."
The State House of Assembly members said: "instead of having sleepless
nights over how Governor Fayose chooses to dress, the few elements
remaining in the All Progressives Congress (APC) in Ekiti State should
face issues, especially the government of inconclusiveness being run
in Abuja by the party."
Speaking with journalists in Ado Ekiti on Friday, the House Committee
Chairman on Information, Gboyega Aribisogan said the APC should
know that the House of Assembly is not one that will collaborate with
the executive to run the state aground as done under the APC
government of Dr Kayode Fayemi.
The lawmakers, who described the APC spokesperson, Taiwo Olatunbosun
as a shameless hypocrite, said; "When as Deputy Speaker of the Ekiti
State House of Assembly, Fayose made him Acting Governor, he accepted
the position and acted as governor. If in his own estimation, Fayose
was not wrong then, is it because he is now in the APC that has made
it wrong for Fayose to dress the way he dressed when he made him
(Olatunbosun) Deputy Speaker and later acting governor?"
Speaking further, the lawmakers said; "Instead of them to face issues,
especially concerning their party that is almost going into extinction
in Ekiti and the cluelessness going on in Abuja, they have turned
themselves into Governor Fayose's advisers on mode of dressing and
public presentation.
"Is it our fault that APC does not have a single member in the House
of Assembly? And what has what Governor Fayose wears got to do with
governance? What did Ekiti people gain from the four years 'agbada
wearing' government of APC apart from monumental debt that will take
the state up till year 2036 to pay?
"The reality that those in APC must face is that if they are waiting
for us to confront Governor Fayose on issues of governance, they will
wait till eternity."

Load more