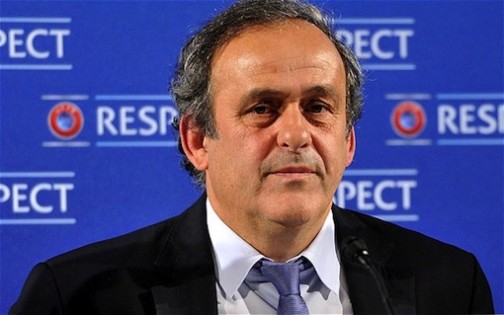 Suspended European football chief Michel Platini will "be suspended for several years", the spokesman of FIFA's ethics committee Andreas Bantel told French sports daily L'Equipe on Friday.
Platini and FIFA president Sepp Blatter are both currently serving 90-day bans while an investigation is held into a two million Swiss franc (1.8 million euro/$2 million) payment from the world governing body to the Frenchman.
"Platini will certainly be suspended for several years," said Bantel in stunning comments carried by the L'Equipe website.
The Court of Arbitration for Sport (CAS) earlier Friday backed the ban against Platini, in a new blow to his hopes of entering the FIFA presidential race.
Blatter is standing down as FIFA boss with an election due to take place to choose his successor on February 26.
"As for Blatter, there is no difference for him between a suspension of a few years and a life ban," added Bantel.

Load more