Okafor Ofiebor/Port Harcourt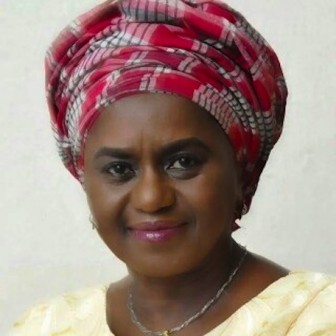 Rivers State Deputy Governor, Dr.(Mrs) Ipalibo Harry Banigo, has defended the plan by the State Government to start collecting toll on the newly constructed Woji-Akpajo road in Port Harcourt.
She explained that the aim is to ensure that proceeds from the 'Toll Gate' is used to construct and maintain more roads in the state.
Dr. Banigo who spoke through a statement issued by her Press Secretary, Paul Damgbor, said the decision to collect Tollgate is a welcome development and an avenue to boost the internally generated revenue profile of the State.
The Deputy Governor said Governor Wike's passion for development is unquantifiable which has made him continue the massive construction of roads in the State despite the financial constraints.
Dr. Banigo noted that it takes a dogged and passionate leader to complete almost all the bad roads left behind by the past administration, adding that January 2016 would witness more road construction in rural areas of the State.
She called on Rivers people to give full support to the Nyesom Wike-led administration to spur him to do more while commending him for his visionary initiatives.
The plan to collect tolls on the Woji-Akpajo road by the present administration is novel in the the state and it is generating controversy among motorists in the state.
Woji-Akpajo road was started by the administration of former Governor Chibuike Amaechi but completed by Governor Wike's administration.

Load more