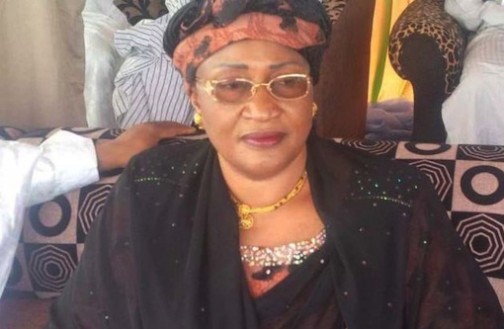 Chairperson of the International Federation of Women Lawyers (FIDA), in Ekiti State Barrister Rita Ilevbare, has described the ruling of the Taraba governorship tribunal as a morale booster.
Speaking in Ado-Ekiti, she said the success recorded so far by APC governorship candidate in Taraba state, Hajia Aisha Alhassan, is a positive development for women seeking political offices in the country.
"It shows that when we are consistent and steadfast, we will get whatever we want," Ilevbare said, describing Hajia Alhassan, as an experienced politician, who has served in different capacities in both public and private life.
Ilevbare, who recalled that Alhassan has being in active politics for sometime, said her decision to contest the governorship election in her state was a welcome development to womenfolk in the country.
"Although there is still a hurdle to be cleared, which is the Court of Appeal, we in the women fold are hopeful that the judgment of the tribunal will be upheld, even if it gets to the Supreme Court; we believe that she will emerge victorious.
"And when that it done, it will be a turning point in the lives of women in politics. Apart from Dame Virgin Etiaba, who became an acting governor in Anambra State as a result of the impeachment of Governor Peter Obi, this is the first time that a woman would actually go to the field to contest and be declared as a governor. So it is a huge encouragement to women and the lesson there is consistency. And I know that she will perform well, like I said before, she has been there preparing herself for this, so nothing is new to her," she said.
Ilevbare advised Alhassan to be governor to all Taraba people, "because that is what they expect from her as a mother and one who cares about people at the grassroots. She should always work according to the rule of law; once she does that, she would receive the support of everybody."
"Rule of law is to have respect for everybody and treat everybody equally. We would encourage her to run an all inclusive government.
She should not give men opportunity to say that one of them has been a governor now, she should continue to encourage everybody. She should remember that she is not governor for women alone, she is governor for everybody.
The FIDA chairman, who decried low participation of women in politics, added that, "we have a lot of competent women in Nigeria and all we need is opportunity to prove ourselves. The number of women in active politics at the moment is insignificant and that is unacceptable".

Load more