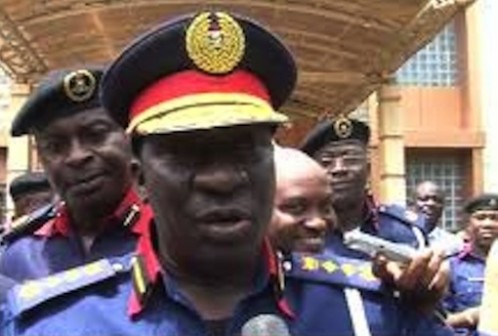 The Commandant General, Nigeria Security and Civil Defence Corps ( NSCDC) Alhaji Abdullahi Gana Muhammadu has warned critical infrastructure vandals in the country to desist or face the wrath of the law.
Muhammadu at the weekend warned persons vandalising critical infrastructure in the country to steer clear, saying it will not hesitate to make them bear the pains of NSCDC power.
The Commandant General noted that the Corps was created by an Act of Parliament and saddled with responsibility of protecting the nation's critical infrastructure and national assets, which include among others, protection of petroleum pipelines, gas installations, telecommunication facilities, transport facilities such as rails, and roads.
Gana declared: "I just want to remind the vandals that vandalizing critical infrastructure of government is a criminal offence and I want to tell them to desist because defenders are watching them and would not sit down and watch people doing that.
"The NSCDC is on alert and we are going to go after them. In fact, they are going to desist from the crime or face the wrath of the law. That is the Corps resolution."
The NSCDC helmsman said the Civil Defence would not relent in the pursuit of Mr President's Change Policy and would continue to ensure safe haven for law abiding citizens of the nation.

Load more