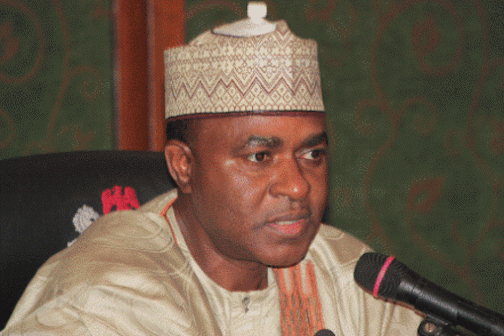 A committee set up by Bauchi State Government to recover property illegally carted away by officials of the last administration has recovered property worth N5.7 billion.
A statement signed by Yakubu Ibn Mohammed, Special Adviser to Gov. Mohammed Abubakar of the state on Media and Communication, said the property included movable and landed property carted away in eight years.
Mohammed named 86 vehicles, generators, 31 air conditioners, 311.54 hectares and 97 plots of land as some of the property recovered by the committee.
"The interim report on Orphans and Vulnerable Agency shows betrayal of public trust by the principal officers of the agency that doubled as procurement officers.
"False documentation and inflation of costs exemplified by the purchase of six laptops at N6 million and granting approvals over and above official limit permeates the report.''
He added that "N488.55 million expenditure consummated under questionable circumstances by the officials is yet to be accounted for."
Mohammed said the report further indicated that N2 billion loan obtained through the agency from the Central Bank of Nigeria (CBN), for sustenance of Microfinance to boost Small and Medium Enterprises, was diverted.
He asserted that "N1.5 billion out of the N2 billion was diverted to address security challenges in the state, leaving N500 million for disbursement to 13 Microfinance institutions for lending to enterprises."
The special adviser said that the report revealed wanton disregard for laid down rules and regulations pertaining to the sale and allocation of government landed and movable property within the period under review.
Alhaji Salisu Barau, former commissioner for Information during the period under review while reacting to the report described it as "false."
Barau said former Gov. Isa Yuguda of the state followed due process in allocating the property to his former aides and officials.
He said the affected officials filed a suit and was judgement delivered in their favour.

Load more