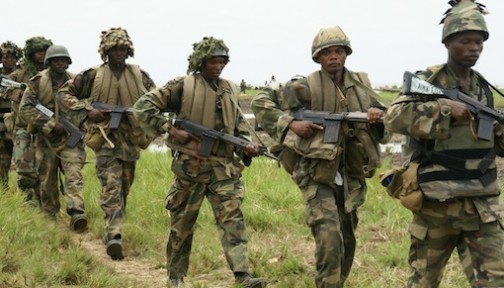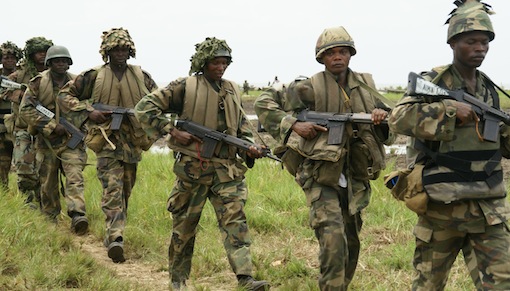 Nigerian troops arrested the leader of a minority Shi'ite Muslim sect and killed his deputy and chief spokesman in raids on his house and other buildings on Sunday, the group said, a day after shooting dead seven others in a clash in the northern city of Zaria.
The spate of violence began on Saturday when sect members tried to block a convoy carrying army chief of staff Lieutenant Colonel Tukur Buratai to a swearing-in ceremony for army recruits in Zaria, witnesses said.
The confrontation occurred as members of the sect, known as the Islamic Movement, were conducting their annual "Changing of Flags" ritual to usher in the month of Maulud, the birth month of the Prophet Mohammed at their headquarters in Zaria.
On Sunday, state Police Commissioner Shehu Umar said Islamic Movement leader Ibrahim Zakzaky had been arrested by the military in an early-morning raid on his home, but declined to give details.
In the course of the raids, Zakzaky's deputy Muhammad Turi, who is normally based in Nigeria's second city Kano, was killed as was the sect spokesman, Ibrahim Usman, at Zakzaky's house, group members said.
Usman had shortly old Reuters by phone that he was on his way to Zakzaky's residence.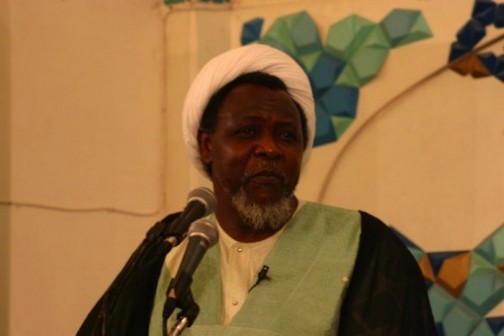 On Saturday, Usman had said at least seven people were killed in the clash over the convoy but the army had carted the bodies away. A sect statement on Sunday said that "tens of other members" had been killed and named seven people, including Turi.
Reuters was not able to independently verify the number of casualties and the army declined to comment.
Zaria residents said that they heard loud blasts on Sunday morning. The area around Zakzaky's house was cordoned off and a Reuters reporter was unable to get close to the scene.
"We are hearing loud bangs and thick smoke from our houses," said nearby resident Saminu Jalil.
An army spokesman, Colonel Sani Usman, accused sect members of trying to assassinate Buratai on Saturday and said that soldiers were forced to shoot in defence when sect members refused to move out of the convoy's way and became violent.
"The sect, numbering hundreds and carrying dangerous weapons, barricaded the roads with bonfires, heavy stones and tyres. They refused all entreaties to disperse and then started firing and pelting the convoy with dangerous objects."
Zakzaky denied the accusations before his arrest.
"We learnt that (Buratai) was visiting…newly graduated recruits and that coincided with our day of Changing of Flags, which we do annually. We had no intention of doing anything as claimed by the soldiers," he said following the incident.
Most of Nigeria's tens of millions of Muslims are Sunni, including the Boko Haram jihadist militant group that has killed thousands of people in bombings and shootings mainly in the northeast of Africa's biggest energy producer since 2009.
But there are also several thousand Shi'ites, mostly followers of Zakzaky, who movement was inspired by the 1979 Islamic Revolution in Shi'ite Iran.
Zakzaky's followers are generally viewed as peaceful but a similar altercation between the sect and the army occurred last year during a procession. Zakzaky said that 30 followers and three of his children were killed.
At the end of November, a suicide bomber killed at least 21 members of the Shi'ite group during its annual procession from Nigeria's second city Kano to Zaria to pay homage to Zakzaky.
Boko Haram later claimed the attack on the Shi'ite procession.

Load more