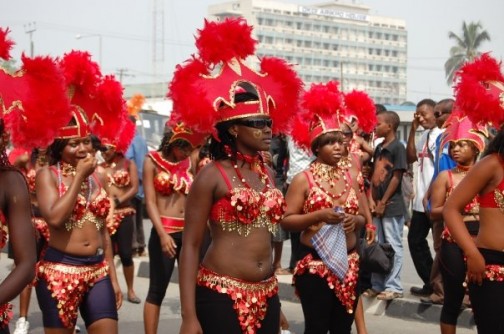 Traders at the Calabar Festival Village have decried the poor patronage being experienced since the commencement of commercial activities at the facility.
The traders expressed their feelings in separate interviews with the News Agency of Nigeria (NAN) at the Calabar Botanical Garden, venue of the festival on Sunday.
NAN reports that the Calabar Festival Village is a 24-hour market which remains open from Dec. 1 to Jan. 1 as part of the annual Calabar Carnival.
The facility has all the trappings of a conventional market mixed with fun in line with the mood of the season.
The traders, however, told NAN that the atmosphere in the market had remained dull compared to the situation in previous years.
A dealer in electronics, Mr Innocent Nweze, said that he could hardly sell more than one item a day since he brought his goods to the market last week.
"The atmosphere is just too dull. I came all the way from Onitsha and this is the third time of my participating in the carnival. I was here in the last two carnivals.
"I made some good sales in the past, but this year I don't understand what is happening.
"People are not attending as expected and even those coming in only admire our wares. They sometimes price the goods but will not buy," Nweze said.
A food vendor, Mrs Sarah Okim, also lamented the poor turnout of people, saying the development was affecting her business adversely.
"Honestly, I do not know what is happening this year. This year's experience is something else.
"Not many people are visiting the venue. Maybe they will come later but the time is fast running out," she said.
Okim added that many of her customers had complained of lack of money in circulation in the country.
"People say there is no money. I hope that when workers receive their December salaries the situation will change," she said.
Mr Ernest Igbanugo, who sells cell phones and accessories, however, told NAN that his major problem was the activities of criminals at the venue.
"I have lost some items, especially in the night. I think the major problem is security. The venue is not conducive for commercial activities.
"The situation is not like the previous years," he said.
Load more