Okafor Ofiebor/Port Harcourt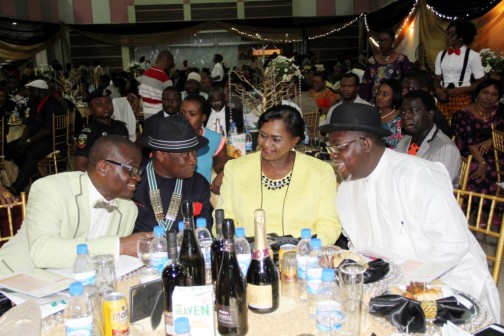 Rivers State Governor Barr Nyesom Wike has emphasized that a New Garden City of Port Harcourt will emerge at the end of the urban renewal programme of his administration.
Wike stated this while speaking at the Inauguration Dinner of the 26th President of the Nigerian Institute of Architects.
The governor who was represented by his Deputy Dr. Ipalibo Harry Banigo said he is committed to the infrastructural development of Port Harcourt and its environs to re-establish the Garden City State that would be the pride of the Nation.
He said the government is willing to partner NIA to achieve set objectives and also bring on board the aspirations of the state.
Wike said in the last six months of his administration, the State Government had been able to construct roads, fill up potholes, rehabilitate schools as well as build 100 housing units in Iriebe in his first 100 Days in office to alleviate the housing problems of the people.
"We will not go back on our Urban Renewal programme. We will do all we can to achieve this so that we will not fail the people who voted us in. Our Government is open to good advice from professional organizations such as NIA," he said.
He lauded the NIA for the choice of Arc. Tonye Braide as President after 55 years of their existence and called on members to support him to take the organization to the next level.
In his remarks, Senator George Sekibo said the role of the NIA cannot be over emphasized in the development of any nation.
Senator George Sekibo wondered why architects are usually blamed for buildings collapse, when most people prefer to patronize quacks.
He noted that government has very important role to play in enforcing building regulations.
Earlier in his address, the 26th President of NIA Arc Tonye Oliver Braide promised that the NIA will build up the capacity of the Nigerian Architects to meet the emerging challenge and emphasized that henceforth only the drawings prepared by qualified professionals will be on any construction site in the Country.
Arc. Briade also assured that the Institute will establish structures across the Country to guarantee professional delivery of architectural services.