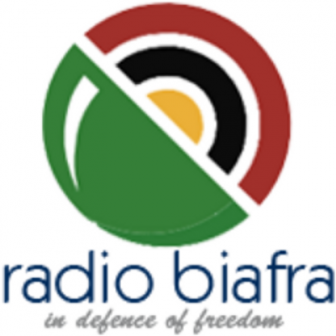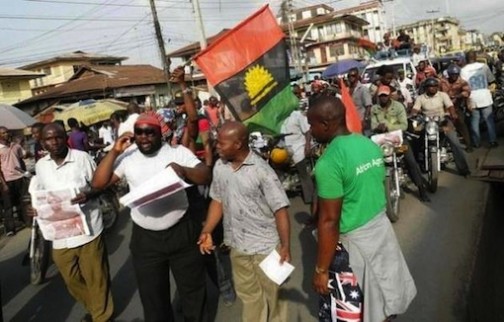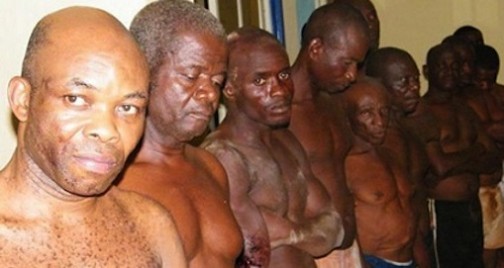 By SKC Ogbonnia
Unlike my father, my mother Esther Oligwe Ogbonnia hardly cares who wins or who loses in presidential politics so far there is peace. Not in 2015!
Full of excitement following Muhammadu Buhari's victory, I placed a call to my mother in Nigeria, but she was not her usual cheerful self.
SKC (Me): Mama, why are you sounding strange?
Mother: Hmmm…I am okay but not very okay. There is trouble. The problem seems to be your friend—the Hausa man. They say the man has become the president again by force and plans to take away our Bible. They also say he is the same person who caused us harm during the war, and is going to replace all our people in government work with Hausa.
SKC: Who is saying all those things about Buhari? When did you become a politician?
Mother: Well, I am not a politician. And I may never have crossed River Niger or know how to count 1.2.3, but I can smell counterfeit from a distance. My son, the fear of that man is rearing up everywhere—in the church, our meetings, and the marketplace. Even our 'who is who' in the North have already packed back to Enugu . I pray this aura of doom will not be felt where you are in America …
SKC: Mama, please do not mind them. I am very happy to have supported the man. As I told you before, he is better than Jonathan by far. He will end corruption and provide jobs for our youths. Kidnapping and armed robbery will go away. Those saying bad things about Buhari are some of the same people who stole the money meant to complete Ugbo road. They are afraid he will put them in prison. That is why.
Mother: So the Buhari man is truly a good person? But did you hear that he locked up Jim Nwobodo and one good man from Onitsha area for no just cause? Do you know they also say that he killed one young boy from Udi Agbaja for nothing? Biko, how did you know the man?
SKC: No, I did not know Buhari before. However, when he was head of state, there was no corruption. Watch…things will change within few months. NEPA will provide light day and night… You will say, I told you so.
Mother: Well, I have heard you, my son. So, we should not worry? I am feeling better now, but I don't know about our people. They see the man as danger…
Clearly, the general perception of Muhammadu Buhari in the East before the election was that of a jihadist, dictator, and a bigot—all roped in one, thanks to a montage of propaganda orchestrated by the Peoples Democratic Party (PDP). The then ruling party did everything humanly possible to cling on to power. And you can't blame them. Having squandered our common wealth while at the helm, PDP had nothing on the ground for the Igbo masses and thus needed to sustain mass following by deceit.
For example, one infantile lie drummed up since 2011 to prevent the restless Igbo youths from revolt had been that "Things will get better once President Goodluck Jonathan zones presidency to the Igbos after his tenure." It was not surprising, therefore, that Buhari's victory was readily seen as a coup d'état in the East, particularly among the jobless youths, who thence seem to have nowhere else to perch than clench their angst towards one form of Biafra or another.
The gist, if it is not already manifest, is that these new Biafrans, most of who are under the aegis of PDP Youth Wing, are the byproduct of the party's gloomy narratives of Buhari. In fact, any careful review of the recent activities of Nnamdi Kanu, the leader of the Indigenous People of Biafra (IPOB), leaves no one in doubt that his rebellion was heightened by the defeat of Jonathan and PDP. And it does not take a genius to discern why prominent opposition leaders from the East have continued to tiptoe around the Biafran agitation even when it has widened.
For sure, the rallying cry for the current Biafran movement is the inexplicable marginalization of the Igbos. But we must not ignore one bitter truth: The last 16 years of democratic rule did not take place under Muhammadu Buhari or the All Progressives Congress (APC)—but squarely under PDP where every ethnic group, including the Igbos and their Southern neighbours were well represented.
Yet both President Buhari and APC have not helped matters. Upon assuming office, Buhari's body language, including lopsided political appointments, began to appear as if the old Eastern Region was an illegal alien. To add salt to an open injury, the president shocked the democratic world by stoking a statement generally interpreted as a plot to marginalize the zones that gave him fewer votes. This gaffe was definitely beyond the pale and had deserved every damage control.
Sadly, instead of telling the president the simple truth, many APC leaders went as far lampooning the Igbos for expressing their right to choose. The ruling party conveniently brushed aside the fact that virtually all Nigerian presidential elections in history were influenced by ethnic sentiments, yet there is no record where a section of the country was denied its share of the national cake on the basis of voting pattern. The whole APC approach on political appointments triggered a nationwide outrage, with many groups charging the new government of ethnic chauvinism. According to a faction of the Movement for the Actualization of Sovereign State of Biafra (MASSOB), the development was a clear testament "that Buhari is not seeing Ndigbo as part of Nigeria ."
The presidency reluctantly addressed the dilemma, quipping that, "at the end of the exercise, no part of the country will be left feeling left out." Unfortunately, recent events suggest otherwise. The much-awaited ministerial allocations have come and gone but failed to reflect the balance needed to allay the fear of Igbo marginalization.
Although it is true that Igbos, particularly Chibuike Amaechi, Kachikwu Ibe, and Godwin Emefiele, occupy powerful positions in the central government, the gesture is wallowed in mistrust. The crème of Igbo intelligentsia as well as leaders of the Biafran agitation perceive the motive as a postwar federal agenda to drive a wedge between the Igbos of the South East and their brothers and sisters of the South-South. Moreover, many are dismayed with the attempt by the Federal Government to isolate the history of Biafran movement solely to the Southeast. After all, not only does the Igbo territory extend beyond the Southeast, the die-hard leaders of the Biafran war included the natives of the South-South zone, such as Chukwuma Nzeogwu, Phillip Effiong, and Joe Achusia, to name a few.
This medley of unforced errors on the part of APC government did nothing but play into the prevailing PDP narratives—those very fears narrated by my mother when I had called from America after Buhari's victory. Today, the opposition is gaily saying "I told you so." For the restless Eastern youths, it was the perfect excuse to finally embrace the call for secession from Nigeria —with Nnamdi Kanu as the totemic leader. Kanu has since been arrested and denied bail by the federal authorities. And different pleas for his release have also been rebuffed, leading to mass protests and loss of property as well as innocent lives.
But the quagmire must not continue. Rather than brute force, there is the need for solution through diplomacy. First, President Buhari should go above the fray and order without further delay the release of Nnamdi Kanu. There is no doubt that Kanu's rhetoric is hugely offensive, and deserves every condemnation, but keeping him behind bars for expressing his fundamental rights of self-determination does more harm than good. The matter is gradually gaining worldwide sympathy, and Nigeria 's economy must not be exposed to a new wave of ethnic havoc on top of Boko Haram.
Second, the APC government ought to find ways to dialogue with the pro-Biafra groups and reassure them of a genuine desire to carry the Igbos along, with specific attention to youth employment. Such dialogue can help the agitators to realize that the real enemies include their own brothers, faceless politicians who carted away development funds in the East.
Third, but most ironic, if the war against corruption is a good omen, Buhari must be careful to avoid being mired in another form of Igbo marginalization. Even though the anti-corruption war has already visited high profile culprits in every other zone of the federation, notorious politicians in the Southeast are still acting as if Goodluck Jonathan still holds sway. It is time to double up and expose the political merchants who abetted ageless money-spinners, such as Enugu-Onitsha/Enugu-PH Expressways, 2nd River Niger Bridge, Dredging of River Niger, Akanu Ibiam International Airport, Sam Mbakwe International Cargo Airport, Constitutional Amendment exercise, the criminal demolition of Eastern Nigeria Secretariat in Enugu and, of course, various abandoned constituency projects littered across the area. The president may as well head further south to unmask the incubus choking other vital projects with huge employment opportunities, particularly Calabar and PH ports, PH International Airport, and the East-West Highway . Seeing is believing. Nothing can assuage the feelings of these youths more than prosecuting the crooked politicians who exploited the poor masses for selfish gains.
The view immediately above mirrors a topical goal of the current Biafran movement which, in its own words, strives to hold accountable "all looters, embezzlers, kidnappers, sponsors of terrorism, child traffickers, corrupt judges, crooked university lecturers, murderous Nigerian security forces and all thieving individuals masquerading as public officials who steal public funds thereby preventing developmental projects from impacting positively on the lives of the ordinary people."
This very idea of the pro-Biafra group is hardly unpopular. In fact, one may think their statement was adapted word-for-word from the campaign book of President Muhammadu Buhari. Said differently, these youths and Buhari share common dreams for a corrupt free society, after all. And they need each other. Sustaining our hard-fought change demands broad participation across the breadth and depth of Nigeria .
—Ogbonnia wrote from Houston , Texas

Load more