Okafor Ofiebor/Port Harcourt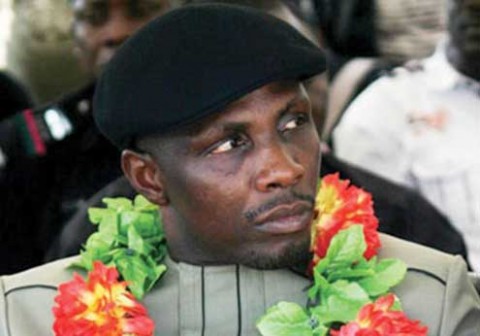 The Ijaw Youth Council, IYC, the umbrella body of the Ijaw ethnic nationality worldwide has warned that the plot by the federal government to arrest ex-Niger Delta militant leader Tompolo is capable creating instability in the region and the country.
The IYC President Udengs Eradiri gave the warning that the invitation of Tompolo by the Economic and Financial Crimes Commission, EFCC, was a ploy by the federal government to slam terrorism charges and other related charges on him.
He claimed that the move by the APC-led federal government shows that it is not prepared to govern the country in peace.
He said "the federal government wants to create unnecessary distraction for itself. It has insurgency of Boko Haram in the North East, pro-Biafra agitation in the East and now it wants to instigate crisis in the Niger Delta region."
Eradiri also said the plan to arrest the ex-militant leader Tompolo is unnecessary, vindictive and witch hunt.
On his part,the ex-Niger Delta militant leader, Government Ekpemupolo, also known as Tompolo has alleged that the APC-led federal government is after him because he refused to join the APC and work for the election of the party's governorship candidate in Bayelsa State, Timipre Silva.
Tompolo made the allegation in his reaction to a statement by EFCC threatening to declare him wanted within seven days if he failed to submit himself for interrogation in connection with an alleged fraudulent multi-billion naira property transaction.
He said the threat to declare him wanted by the EFCC is an unnecessary attempt to heat up the polity because the alleged multi-billion naira property transaction went through due process.
The ex-militant leader said the EFCC merely resorted to "self-help" after failing to appear before a court in an earlier case he filed against the anti-graft agency.
Tompolo maintained that he is not on the run as alleged by the EFCC.
The ex-militant leader urged the relevant authorities to let the will of the people of Bayelsa, prevail warning that nobody should attempt to force the outcome of the election.
Tompolo, an Ijaw from Delta State is a fabulously rich ex-militant who has been a rallying point of other militants in the Niger Delta before and after the declaration of amnesty by the late President Musa Yar'Ardua.
Tompolo has been keeping a low profile but wields enormous power and influence in the Niger Delta region.
The administration of President Goodluck Jonathan elaborately empowered him that his influence made the former President Jonathan to shift the multi-billion naira Export Processing Zone in Delta State over disagreement between his community and the age-long rival neighbours, the Itsekiri.

Load more