Lukmon Akintola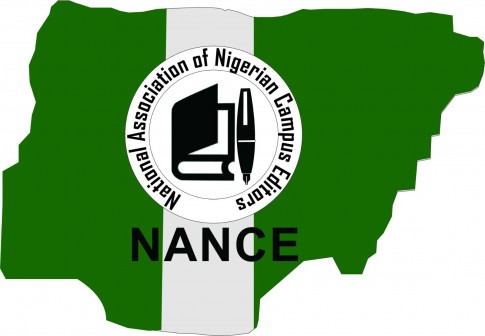 The National Association of Nigerian Campus Editors (NANCE) is set to hold its second edition of Campus Editors' Summit at the University of Lagos (UNILAG) on 30 January, 2016.
The Campus Editors' Summit, which will serve as a forum for campus editors in all Nigerian tertiary institutions will provide a platform for all to gather and deliberate on cogent issues that are pivotal to the progress of campus journalism and youth development at large.
CES 2016, which is themed "Campus Journalism in the 21st century: Issues, Challenges and Prospects" will have in attendance veteran journalists, stakeholders and campus journalists. The summit is also expected to have in attendance companies that are ready to partner with NAANCE with a view to advertising their products.
Speaking with our correspondent, NANCE chairman, Oyedeji Olanrewaju, a campus editor at the OAU Ile-Ife, expressed enthusiasm.
"I am glad that NANCE as a newly formed association has taken a step further in taking campus journalism forward. The second edition of Campus Editors' Summit, which will be held in University of Lagos, will be massive. I can't just wait to see it happen," he expressed.
Olanrenwaju also made it known that tertiary institutions in all geopolitical zones in the country will be represented at the CES 2016. "We are vehemently working hard to make this summit a memorable one and a landmark success in the history of campus journalism in Nigeria," he said.
Also commenting on the forthcoming CES2016 is the NANCE vice chairman and a campus editor of the University of Lagos, Daniel Chukwu, who expressed their preparedness to host the event.
He however sought donation from stakeholders in Nigeria to help make the event a success. "All members of National Association of campus editors are vehemently working hard to have a successful Summit. However, we will appreciate donation of all kinds from stakeholders that will lead to the success of the event" he said.
PM NEWS gathered that the premier edition of the Campus Editors' Summit was held in Obafemi Awolowo University, Ile-Ife, with over fifteen tertiary institutions present at the event.
The maiden edition was themed "Journalism and Politics; Two parallel lines?"

Load more