Abiodun Onafuye/Abeokuta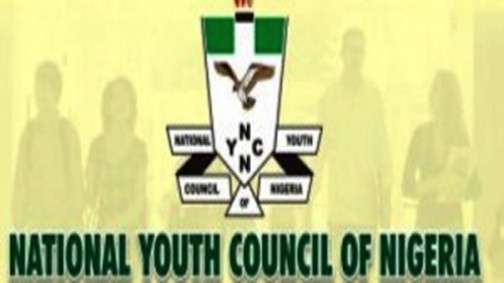 Minister for Youth and Sports, Solomon Dalong has deregistered all the Voluntary Youth Organisations, VYOs, with the Ministry.
The Minister directed that all affairs of the VYOs with the ministry will now be channelled through the Barr. Macaulay Omo Azugbene-led Board of Trustees, BoT.
The Secretary of the Board, Mrs Elizabeth Ativie, is the first female President of the National Youth Council of Nigeria, NYCN, and a second term serving lawmaker in the Edo State House of Assembly.
Dalong also declared that the era of moneybag politics in the NYCN, the apex body of all youth organisations in the country, is over.
He attributed the protracted crisis in the council to some of the VYOs which have become a thorn in the flesh of the council because of their politicking and 'politricking'.
This was disclosed on Monday in Abuja while the minister was receiving members of the Board of Trustees, leadership of the NYCN and other relevant stakeholders in his office.
According to him, "I am willing, committed and ready to ensure we have a viral Youth Council in Nigeria. I therefore wish to announce to you all that the era of moneybag politicking in Youth Council has gone. I will never tolerate that any longer.
"The problem of Youths Council is that of VYOs where elections are held in the church and mosque. Ours is to recognise Youth Councils. That power to recognise has been withdrawn. The BoT will be the one mediating for the council for now.
"The Ministry is on the torch line and the international agencies cannot even trust us again because of the crisis in the Youth Council.
"No nation can progress without youth and so, the issue of youth development is paramount in the change agenda. There should be synergy with the Ministry of Youth.
"Youth development is a critical aspect of national development that will be handled with all seriousness and therefore any programme by any ministry and agencies that has to do with youth development must be done in conjunction with the Youth Ministry," Dalong said.
He disclosed that a Committee for re-admission will soon be set up in the council, adding that the aim of the Committee is to look into new applications for registration with the Ministry and a new certificate will be issued to those that satisfy the criteria.
The Minister emphasised the need to change the mentality of the Nigerian youths, becasue, according to him, "the psychology of Nigerian youths has been bastardized to the extent that there is no element of nationalism again. Materialism is the order of the day."
Dalong assured the youth leaders of President Muhammed Buhari's determination and commitment to youth employment and urged them to create a conducive environment for young people to benefit.
He urged various youth leaders in the country to concentrate on training and re-training of young people.

Load more