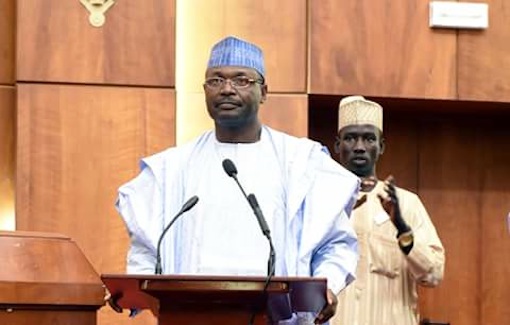 Twelve traditional rulers in Southern Ijaw Area of Bayelsa State have dragged the Independent National Electoral Commission (INEC) to court over alleged disenfranchisement during the December 5 and 6 governorship election in the area.
Also joined in the suit with No. YHC/121m/2015 is the Attorney General of the Federation and Minister of Justice.
In a motion on notice filed at the Yenagoa High Court, the plaintiff, behalf of twelve royal fathers, described their exclusion as unconstitutional and a breach of right.
According to them, the first failed in its constitutional responsibility of providing relevant election materials that would have assisted in the conduct of free, fair and credible polls.
The plaintiff prayed the court to declare as follows; a declaration that he, as a duly registered voter in Ward 12, polling unit 11 (Alegbebiri, Tamakunu Primary school) in Eniwari community, Southern Ijaw local government area of Bayelsa state has a right to vote in the state gubernatorial elections, initially slated for 5th December and later rescheduled for December 6.
He also prayed for an order directing the first respondent to ensure that voting materials are made available at the Applicant's Polling unit 11 to enable the Applicant exercise his right to vote in an environment devoid of insecurity.
The reliefs also include the following:
A declaration that the 1st respondent has a duty to make elecoral materials available in the Applicant's polling unit 11 for the yet to be rescheduled Bayelsa governorship election.
A declaration that the the 2nd Respondent has a duty to ensure that the Applicant exercises his right to vote in an environment that is devoid of violence and insecurity.
Buttressing his argument with relevant sections of the constitution as related to the suit, the plaintiff posited that the legal action was instituted to seek redress over the respondents failure to provide an environment devoid of violence and insecurity in line with Article 13(1) of the African Charter on Human and Peoples' Rights (Ratification and Enticement) Act Cap. A9 Laws of the Federation of Nigeria, 2004 and Article 21 (1) of the Universal Declaration of Human Rights (1948).
Fielding questions from newsmen in Yenagoa on the development, Counsel to the Applicant, Mr Nicholas Obhiseh, said his client has met the necessary requirements as regards filing processes and was awaiting a date for hearing.
He said, "The processes have been filed. We are awaiting the Judge's discretion to fix a date for the hearing and I think in the next one week, the hearing proper will come forth. This is apolitical. This is not from APC so that the Government should not see us as opposition. This is also not from the PDP so APC will not see the Chiefs as if they are supporting the other side.
"It is a way of also protesting that they have been deprived of their right to vote and therefore, they are seeking redress by way of legal justice, which I think is guaranteed in the Constitution of this country and by virtue of the African Charter on Human Rights, which Nigeria is a party to."

Load more